Supported by: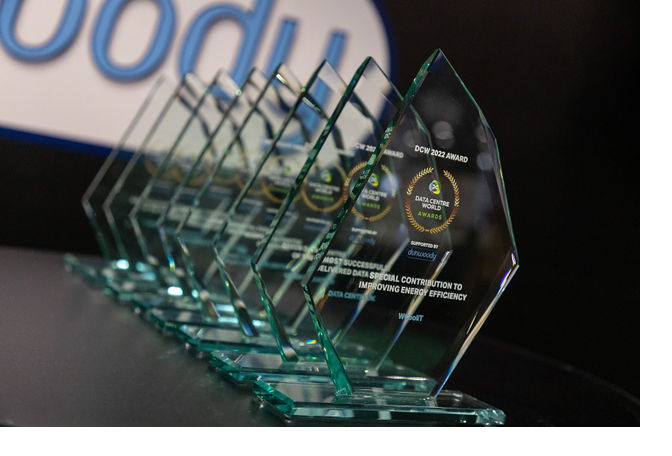 Get ready to embrace the excitement and brilliance of the DCW Awards 2024!
On 6th March 2024, in partnership with Dunwoody LLP, the Data Centre World Awards will be back at ExCeL, London for another round of recognition and celebration.
These awards honour pioneers in the data centre sector, shining a spotlight on innovative excellence across different categories, in a space where diversity, equity, and inclusion are integral.
As the unmatched hub of data centre innovation, Data Centre World consistently showcases the industry's front-runners – from cutting-edge service systems to state-of-the-art products.
With a global attendance of over 22,500 key decision-makers, the DCW Awards stand out as catalysts of innovation, unveiling game-changing solutions that continually enhance data centres and their operations.
The DCW Awards pay tribute to these breakthroughs and accomplishments, celebrating the peak of industry success. Each year, we recognise innovators who redefine possibilities and reshape the sector's landscape. Aligned with critical industry goals, these awards represent the pinnacle of significance and acknowledgment.
Through our enduring partnership with Dunwoody LLP's unwavering support, Data Centre World has long been a proponent of industry best practices. Now, the spotlight returns to honour remarkable achievements, bolstered by Dunwoody LLP's endorsement and the guidance of a distinguished panel of industry experts.
Mark your calendars for another year of commendation and inspiration as the awards return on 6th March 2024, gracing ExCeL London once again. It's time to celebrate the remarkable journey of the data centre sector and open a new chapter of accomplishment and innovation.