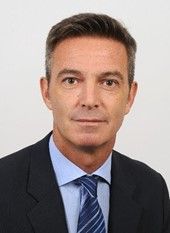 Jacky Pluchon
Vice President EMEA Power Solutions
,
Kohler SDMO
In this role, he is responsible for leading Kohler Power Systems' business generated through our Power Solutions organization dedicated to follow key account customers, in business segments such as Data Center, Utilities, Oil & Gas or Mining.
Jacky Pluchon has 26 years of experience at Kohler. Jacky joined the company in 1995 and started as a Financial Controller. In 1997, he was promoted to Sales Administration Manager until 1999 when he transferred to Sales Area Manager for North America. In 2001, he was appointed Subsidiary Director at SDMO Miami. During these years he was responsible for expanding SDMO business across Latin America. From 2012 to 2015, following Maquigeral acquisition by Kohler, he was assigned the specific mission to develop the sales organization in Brazil. In 2015 he was appointed V-P Subsidiaries, in charge to manage SDMO subsidiaries across EMEA and Latin America. In 2019 he was appointed V-P EMEA Power Solutions, his current position.
Jacky has a strong background in the Powergen business and is fluent in French, English, Spanish and Portuguese.
He received his Master's degree in Business into the Brest Business School and then, a Master's degree in Business Law from the University of Rennes. In 2012 he completed Kohler Leadership Forum.