06 Dec 2021
Is data centre cybersecurity looking in the wrong direction?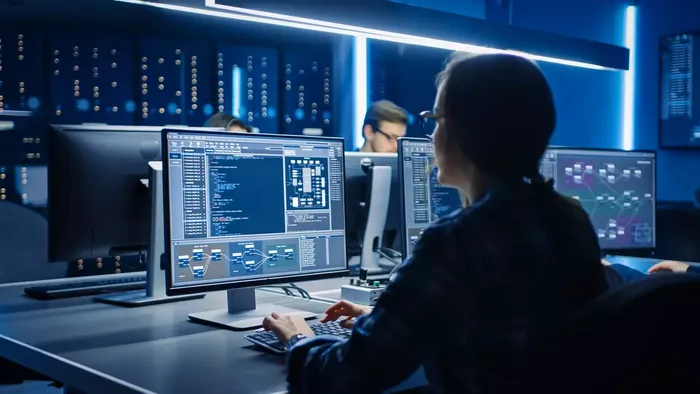 Sparked by a rise in cyber attacks during the pandemic, the en masse adoption of remote work, and an increasingly unanimous migration towards the public cloud, the data centre security industry is in a state of flux. And the industry's willingness to invest in digitally securing data centres has only risen with their perceived importance over the past 18 months.
"Society's reliance on technology highlights the dependence both people and organisations have on the data centre industry," says Shawn Burke, Global Chief Security Officer at Sungard Availability Services. "Online services, for both personal and professional use, have become as important as major public services. It's rare that a week goes by without a major cyber-attack hitting the headlines, and due to the level of reliance we have on the data centre industry, it makes it an attractive target for hackers."
In response, the global industrial cyber security market, which includes network security, industrial control systems (ICS), hardware- and software solutions, is expected to grow to as much as $24.41 billion for the period between 2017 and 2023 - an estimation made before the pandemic threw everything into overdrive.
Still, some experts believe that it doesn't matter how much money you throw at a problem if you go about solving that problem in an ineffectual way. "If you look at the challenges of securing data centres and cloud computing, the focus and investments appear completely out of sync," remarks Trevor Dearing, EMEA Director of Technology at Illumio, a Silicon Valley cybersecurity firm specialising in zero trust segmentation. According to Dearing, despite the fact that "almost 80% of the computing traffic never actually leaves the data centre, the bulk of attention is placed on protecting the 20% that does."
Now, there's no disputing that external data is potentially exposed to a greater level of threat, may arrive from an unknown source, and most importantly exists outside the control and visibility of the security operator - which makes it a high source of risk nonetheless. But guarding your country's borders against axe wielding psychopaths (or, say, people infected with COVID-19) and just assuming that there aren't any axe murderers already living inside those borders is, Dearing suggests, a recipe for complications. "It's leaving the inside of the data centre unattended," he says.
A perspective shift
"There needs to be a shift in focus from protecting the infrastructure to protecting the data in the data centre," Dearing continues. To execute this shift, Dearing explains that there needs to be a fundamental reassessment of how security is conceived and implemented in the data centre. He adds that it is "vital to create visibility" of everything behind a facility's firewall, something that "the sheer size, complexity, and dynamic nature of computing" makes for a fearsome challenge. As a result, Dearing explains, data centres often contain "significant resources that go undocumented."
As a result, adds Burke, it's more apparent than ever that "cyber security teams need to pivot quickly, adopting advanced technologies to restrict access and keep control of the data centre." He notes that, while adoption of sophisticated security technology like biometric identification is spreading rapidly throughout the industry, this often feels more like an attempt by operators "to assure their customers data is being kept in a highly secure environment," rather than an entirely outcome-driven approach. "Should the worst happen, whether that be a cyber-attack, natural disaster, or fire, having backups stored in a different location will ensure the organisation can recover quickly, avoiding long-term downtime and service outages, and can continue working, even if it is in a limited capacity, until the recovery effort is complete," Burke explains.
Spreading your assets across a number of disaster recovery sites isn't a catch-all solution, however. "Ultimately, security must be made as dynamic as the computing you are trying to protect," says Dearing, "with security systems that evolve to mirror innovation and recalibrate with changes or attacks. Combined, these strategies, alongside employing segmentation as a security solution, will reduce the attack surface of data centres and cloud computing."
Read the original article HERE