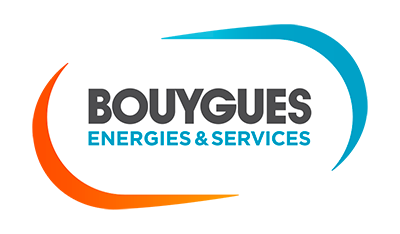 Bouygues Energies & Services
Stand: D440
| Co-location
| Critical Power
| Innovative Data Centre Design
Bouygues Energies & Services are an international data centre partner that brings together people, data and services to benefit a better today and tomorrow for our client, society and environment.
We engineer the growth of the digital network to offer extraordinary services that convey QUALITY, SCALABILITY and SPEED. With a strong partnership ethos, our experts deliver high performance and resilient technical space to guarantee operational excellence. We think differently, offering alternative engineering solutions with innovative design and build strategies focused on energy efficiency and prefabricated modular solutions. This approach encompasses technical & engineering knowledge with a unique delivery model that creates added value to your investments from day one.
With us, you get a partner who shares your vision and commitment to deliver Intelligent Data Centres for today and tomorrow. We have a proud history of over 25 years of supporting clients who trust us to deliver engineering excellence every time.