01 Feb 2022
Visit HARTING for all your data centre connectivity and cabling solutions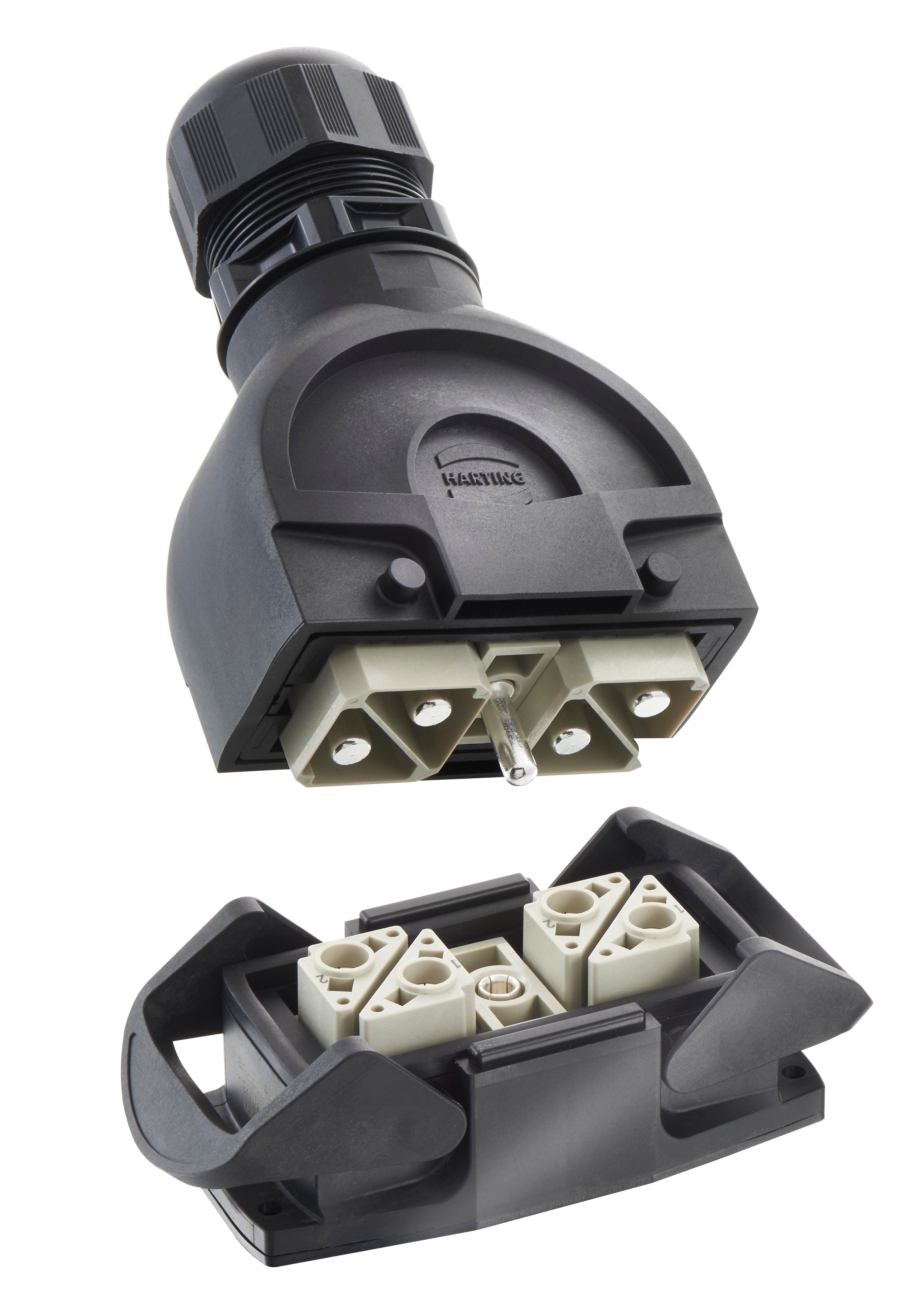 HARTING has been established in the UK for 40 years and is a leading supplier of industrial connectivity technology for the three lifelines of data, signals, and power. Visit us on Stand D36 at the Data Centre World show to chat with our product experts and learn more about our connectivity and cabling solutions.
The Han-Eco® connector solution ensures critical power to data systems. It uses either power inserts with a built-in ground or modular inserts, meaning power, signal, and data can be combined in one connector, a quicker and cheaper solution than hardwiring. The modular design also increases flexibility, simplifying future design changes and upgrades.
The connectors are manufactured from high-performance plastic, which complies with standards IEC 61948 and EN 45545-2, and offers IP65 protection. The Han-Eco® will also integrate into power distribution units of the future, ensuring safer power connection points, space savings with modularity and decreased downtimes.
Accredited tests have also revealed that Han-Eco® connectors can improve your power usage efficiency (PUE) by minimising the power lost in your connections, improving energy efficiency, and delivering yearly savings of up to £80,000.
HARTING also design and build customised cable assemblies. All products are built at our manufacturing facility in Northampton and we can also support you with thorough in-house testing of cabling and wiring.
We manufacture plug-in, pre-assembled cabling solutions for distributing power from the data centre's uninterruptible power supply (UPS) to the rack power distribution units (rPDUs). These pre-assembled solutions optimise the energy supply chain by significantly reducing installation time compared to fixed wiring. The HARTING manufacturing facility holds ISO 9001 certification for Quality Management, the ISO 14001 Environmental Standard and UL certification for Wiring Harnesses ZPFW2 / ZPFW8.
For data network cabling, the HARTING ix Industrial connector offers significant space savings and more robust mating, making it ideal for the next generation of 10Gbit/s server equipment. The benefits for data centre operators include more compact server rack installations, improved cable handling and a reduction in cable maintenance costs.
For quick and reliable repair of on-site data network cabling, there's the HARTING's Ha-VIS preLink® system. Its termination block can be wired in one step using our preLink ® crimping tool, ensuring process reliability. They can be supplied in custom lengths as pre-assembled cable segments, which can be swapped out quickly during maintenance and upgrades.
Finally, for easier RJ45 field maintenance and the repair of Ethernet data networking cables, HARTING supplies the RJ Industrial® MultiFeature. This range offers simple and error-free hand assembly for RJ45 connectors via a robust full metal design and excellent Cat. 6A performance for 10Gbit/s Ethernet.
To learn more about our innovative products, visit us on Stand D36 or click here: https://www.harting.com/UK/en-gb/markets/data-centres