22 Feb 2022
Transformer Monitoring for Data Centre Operators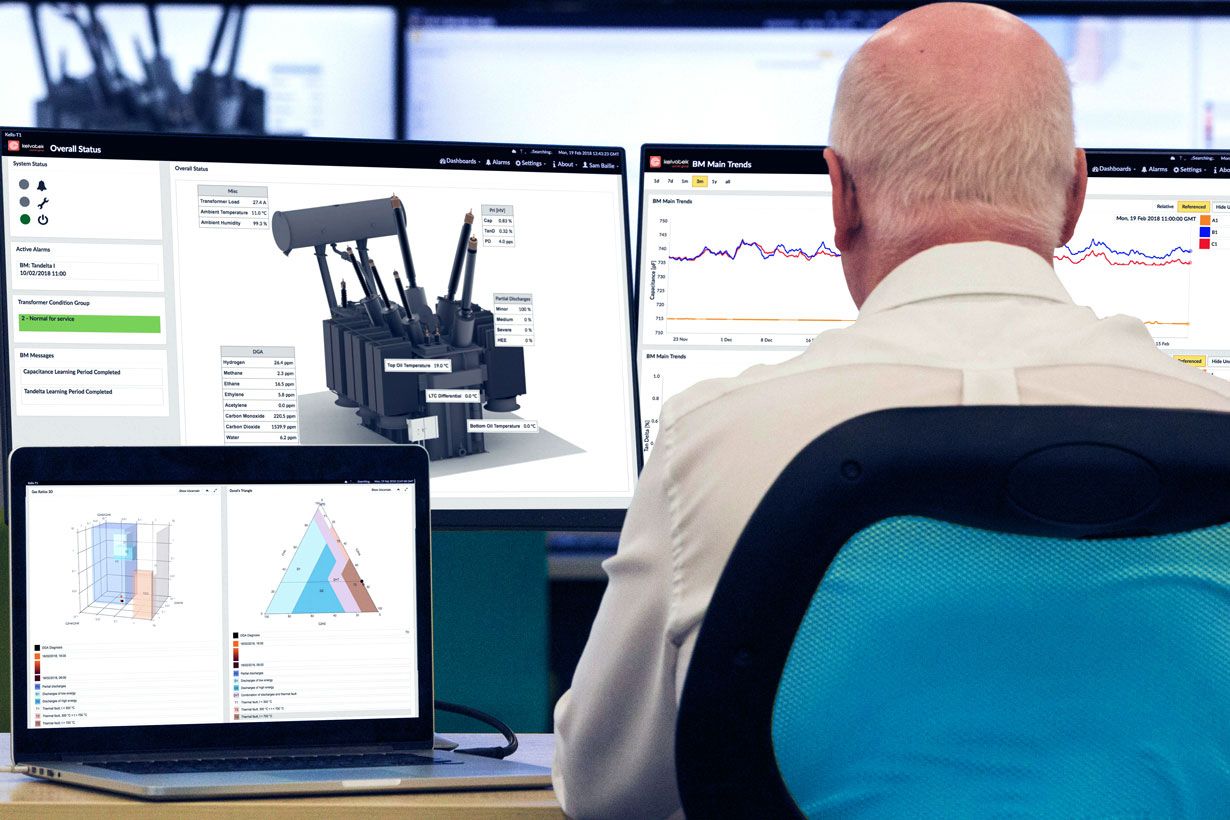 The data centre business model is built on 24/7 uptime and availability at peak efficiency levels. Avoiding downtime is the highest priority and a reliable electricity supply is a key element. Central to that is a power transformer, the critical link between data centres and the electricity grid or any onsite power generation.
Although power transformers do not fail regularly when they do fail, the consequences are often severe: most transformers located at data centre sites use oil for cooling and the consequences of fire or explosion in a faulty transformer can be serious. If redundancy has not been built into the system as part of a 2N design with two separate transformers or substations, the result is often a long wait for a replacement with consequential disruption or downtime.
Data centre substations operate continuously and to minimise costly disruption, maintenance must be carefully pre-planned and understood. By partnering with Kelvatek, asset and operations managers can gain a deeper understanding of the risk, health, and performance of their transformers through our secure, online monitoring solution TOTUS. TOTUS monitors the most critical components of a transformer and is the only modular solution that encompasses Dissolved Gas Analysis (DGA), Partial Discharge (PD), Bushing Monitoring (BM), Through Fault Currents (TFC), and transformer analytics.
This enhanced level of monitoring and insight enables asset and operations managers to develop and optimise proactive maintenance strategies.
Significantly reduced risk of sudden transformer failure, associated costs, and lost revenues
Improved availability and uptime
Avoidance of unnecessary maintenance or replacement parts when transformers and their associated bushings are functioning normally
End-to-end service offering with independent, extensive expertise packaged into the product offering