Top five reasons why smart fuel engineers choose DoubleTrac pipework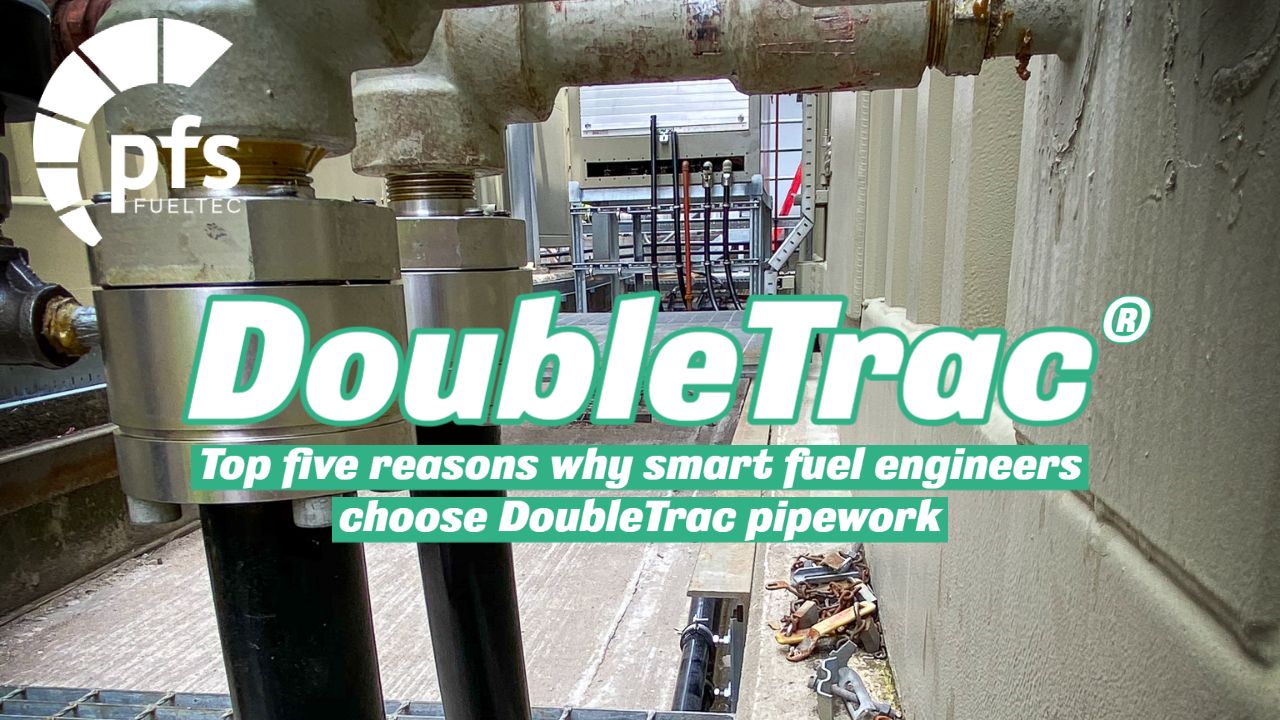 DoubleTrac® fire rated fuel pipework is certified to the first ever specific standard for Aboveground Piping for Flammable and Combustible Liquids; UL1369.
This milestone sets the new standard for UK diesel generator fuel & AdBlue transfer installations.

DoubleTrac's® innovative double-wall design includes a primary interior layer of zero-permeation, highly corrosion resistant corrugated stainless steel with an outer EFEP barrier layer bonded to a Nylon 12 protective layer.

The unmatched strength of stainless steel combined with the superior permeation resistance of EFEP in the secondary barrier layer combine to provide highly durable design utilizing proven materials in the industry.

The interstitial space provides continuous monitoring for leak detection – making DoubleTrac® the industry's most effective Zero Permeation piping solution.
TOP 5 Reasons Engineers Specify DoubleTrac
1 – Speed of install: Continuous lengths up to 1000m can be installed in hours rather than days. No hot works, no specialist tools required
2 – Fire tested: 2 hour fire tested with no loss of pressurised product. The most cost-effective fire-rated fuel pipe system available
3 – UL Rated: UL1369 certified: the only global standard for above ground Pipework for flammable liquids/fuels.
4 – Price: 1/3 the cost of competitor brand fire-rated pipework
5 – Availability: Contact us and get yours next day