26 Nov 2021
Socomec: Building a better future now.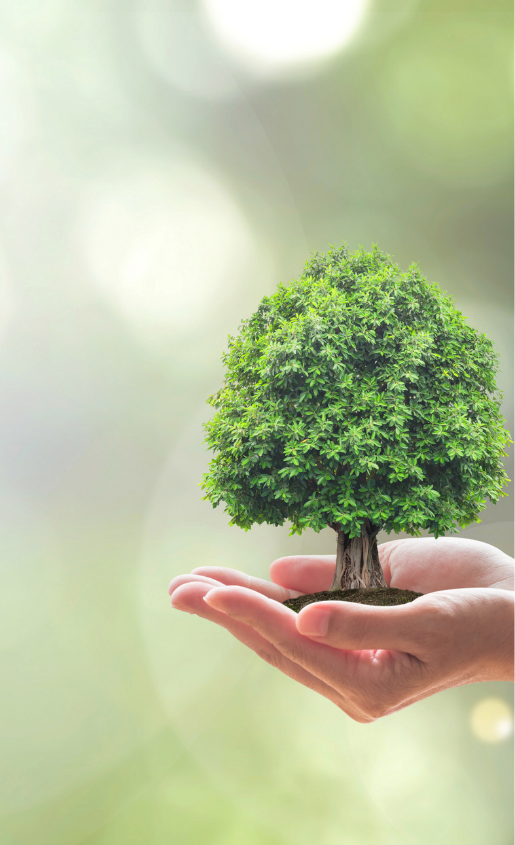 Progress and growth, however, come at a cost. The development of new data centre infrastructure and the demand load that they require have been criticised for negatively impacting both the current and future electrical system as well as risking the success of plans to reach carbon neutrality. Whilst the economic benefits of data centres are widely recognised, by using a disproportionate amount of electricity generation capacity they have the potential to present serious risks to the sustainability and security of the wider power system of entire nations.
A case in point, as reported by Data Centre Dynamics, July 2021, the Irish grid – EirGrid – has agreements in place for 1800MW of new data centres, with up to 2000MW of additional requests received – compared to a total peak demand in Ireland for 5500MW. The grid operator has said that data centres are a key driver for increased electricity use and has warned that if no action is taken, the country could face "rolling blackouts".
Two years since the announcement of the 2019 Amsterdam moratorium on new data centres – and being the first government to announce such a move - a more sustainable approach to data centre creation is now a certainty. So much so, that the Climate Neutral Data Centre Pact – part of the European Green Deal – stipulates that data centres must be climate neutral in 2030.
With demand increasing at an unprecedented rate, combined with an unparalleled need to create greener, cleaner infrastructure, how can data centres – old and new - more effectively manage the energy transition and harness the power of the latest advances in technology to build a more sustainable future?
Reducing carbon footprint
Independent energy specialist, Socomec, has been recognised for its approach to Corporate Social Responsibility (CSR) by rating agency EcoVadis, reaffirmed as a "platinum-level supplier" in 2020. Positioned in the top 1% of rated suppliers within the category, as well as in the overall ranking of all companies taken together, Socomec's rating has risen continually over a seven-year period, reflecting the group's increasing commitment to sustainable development.
Colin Dean, Managing Direct, Socomec U.K. Limited comments; "All intensive-use installations must maximise their durability and optimise their total cost of ownership – both capital and operating expenditure.
By managing the end of life of the constituent parts of an electrical installation, it is possible to improve the energy availability and operational efficiency of an installations and extend its lifespan.
Socomec's modular solutions can help to future-proof the UPS installation since the output power can be increased to match the load as it evolves. Also as the UPS ages, new modules can be inserted to replace the original ones, extending the life of the system within the same chassis. One big fear – mis-matched firmware – is taken care of automatically when a new module is inserted to ensure perfect continuity.
Reduce reliance on diesel-powered back-up – with lithium-ion batteries
Cited as the most common cause of UPS failure, battery performance is a vital component of any hard-working UPS system – which makes choosing the right battery a critical element of every data centre's continuity and sustainability plan, particularly when it comes to reducing the consumption of fossil fuels.
With high energy density, and being significantly lighter than lead-acid batteries, li-Ion battery UPS systems have a reduced Total Cost of Ownership and are highly space efficient – freeing up valuable floor space for additional IT equipment and to accommodate future power upgrades – whilst also reducing reliance on diesel-powered back-up generators. Compact and significantly less weighty, there is no need for a reinforced floor. Less sensitive to high temperatures, the batteries require less cooling, therefore reducing energy costs. With a fast re-charge and scalability for power upgrades or redundancy, this new generation of UPS batteries means improved operational efficiency and reliability.
Shift to more flexible ways of working
Creating a more diversified energy supply and reducing dependence on specific sources or imported fuels are also key drivers when it comes to defining the future of renewable energy.
With the gradual depletion of fossil fuels and the increasing emphasis on the reduction of greenhouse gas emissions, the large-scale integration of solar and other renewable energy sources into electrical grids – especially low and medium voltage networks – is increasingly vital.
The ability of microgrids to operate both whilst connected to the grid as well as in island mode – whilst also making intelligent use of renewables - make them an important back-up option for the future.
Leveraging strong historical expertise in both AC and DC power monitoring, power switching and conversion, Socomec has invested in Energy Storage applications since the early 2010s and has participated in a number of progressive experiments with major utilities, battery manufacturers, energy management software editors and pioneering ESS system integrators. The result is a range of innovative and proven solutions for commercial and industrial buildings, isolated and resilient microgrids, renewable energy integration, mobile energy storage and electric vehicle charging infrastructure.
One such solution is Socomec's SUNSYS - a native outdoor system that merges proven technologies to create an all-in-one solution that is greater than the sum of its parts. Safe and compliant, this system sets a new standard when it comes to safety. Because the system is outside, it will have no or very low impact for insurance, space, fire risk analysis. Whether peak shaving or load shifting, SUNSYS HES L will deliver optimised savings plus a rapid return on investment while maximising renewable energy production.
Explore progressive design options – without compromising on reliability
Data centres can now be certified using the LEED (Leadership in Energy and Environmental Design) scheme, developed by the US Green Building Council. This rating system considers the design, construction, operation and maintenance of green buildings with Silver, Gold and Platinum certifications to indicate the very highest levels of environmentally responsibility and efficient deployment of resource.
The internationally accepted standard for green buildings, LEED certified data centres are relatively rare – but as sustainability becomes increasingly vital, efficiencies are being designed-in from the outset and infrastructure is being developed that is both people-friendly and environmentally-friendly.By taking control of all aspects of system design and operation from the outset, as well as energy usage, it is possible to guarantee uptime and availability – today and tomorrow.
The inherent and third-party certified efficiency of the latest UPS systems is now around 96.5 to 97% in double conversion mode, delivering maximum efficiency at low load points - which is particularly important as UPS systems are typically loaded at somewhere between 20% and 70% capacity. Redundant systems and loads being moved between racks also contribute to a reduced load – which can present a challenge when systems are oversized in order to cater for future potential demand.
A modular architecture enables organisations to adapt – rapidly – to ever changing requirements. Rightsizing through modular systems includes a smart approach whereby standby mode enables the units not required at a given time are able to "sleep" in order to achieve optimised overall efficiency.
Cooling Efficiency
The majority of the power entering a data centre is consumed by the IT loads and the cooling systems. Huge progress has been made in cooling efficiency with free-air solutions now widely used and computer optimized containment to make the best use of the cold air. Some data centres have also decided to increase the set-point temperature of the data halls to reduce the demand for cooling. The higher temperatures can have a negative effect on the reliability of electronic devices including the granular power monitoring systems that are close to the server loads. Reliability can be increased by locating the meters outside the server racks for example in the tap-offs of in the remote power panels.
Fit for the future – PEP certified
With increasing importance placed on the availability and quality of environmental information on electrical equipment, the PEP ecopassport® programme ensures that environmental declarations provide reliable, transparent, comparable and verified information in compliance with ISO 14025.
Socomec's focus on best practice and commitment to the Product Environmental Profile (PEP) certification of an extensive and increasing number of products means that most of our product ranges have been certified by this important international framework – including the main UPS and metering solutions, which are key components of data centre systems of every shape and size.
Choose the right partners - European Energy Efficiency Code of Conduct
The code of conduct for UPS energy efficiency (V2.0, valid 2021 – 2024) provides assurance that companies that have officially joined the commitment – part of a set of tools created by the E3P (European Energy Efficiency Platform) team at the Joint Research Centre for the European Commission to manage the issue of energy efficiency across various industrial sectors.
The E3P code of conduct states that; "Uninterruptible Power Systems (UPS) are widespread in the European Industry and service centres. Expectations are that UPS will increase in European Community in the near future. The energy supply with UPS generates energy losses that are higher than the supply of the consumer direct from the low voltage network. With the general principles and actions resulting from the implementation of this Code of Conduct the additional electricity energy losses caused by UPS will be limited.
"The energy losses caused by UPS are not to be neglected by EU energy and environmental policies. It is important that the electrical efficiency of UPS is maximised.
"To help all parties to address the issue of energy efficiency whilst avoiding competitive pressures to raise energy consumption of equipment all manufacturers of UPS are invited to sign this Code of Conduct. Taking into account that the energy efficiency of UPS is influenced by the quality realised, the mode of operation as well as the components used."
By joining the commitment, members such as Socomec demonstrate willingness to contribute to energy efficiency both in terms of generating savings for customers' bills but also in terms of contributing to sustainability. All Socomec units in our current UPS portfolio are 'Elite' or above.
Colin Dean comments; "The fact that we are an independent group means that we guarantee the control of all of our strategic and operational decisions – which are in keeping with the values forged by our family shareholding and members of staff. Our natural assets and innovative approach allow us to create lasting value and sustainable growth for our shareholders, employees, customers and partners – as well as in relation to our wider society and the environment. We firmly believe that by taking control of all aspects of design and operation – as well as energy usage – it is possible to create reliable, sustainable solutions and build a better future for us all, starting now."