13 Feb 2023
Short-Circuit Mitigation to Safeguard Life & Minimize Damage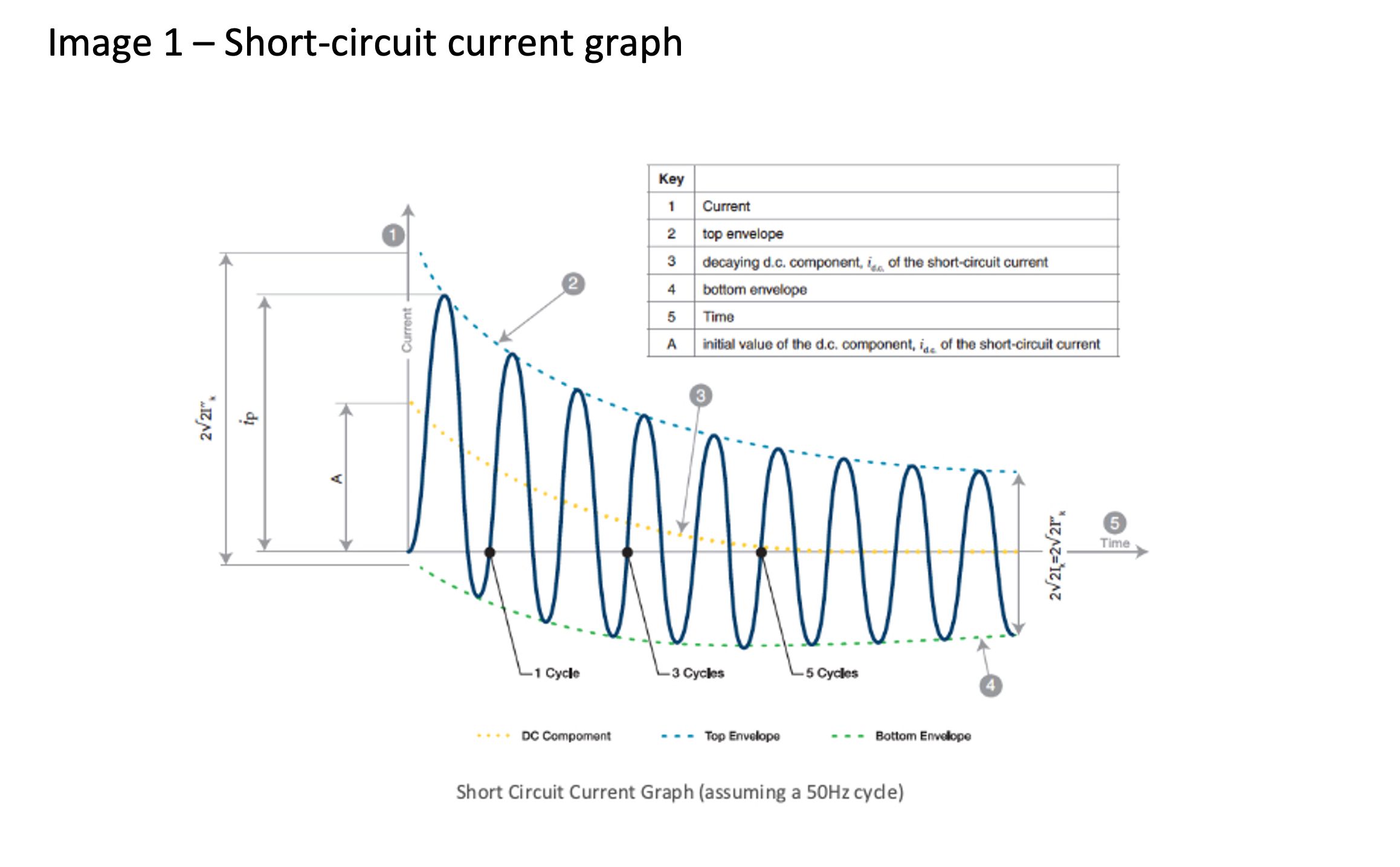 Data centres require large scale provision of electrical distribution systems which are designed to power equipment safely and reliably. Electrical flow problems, such as short-circuits, can cause major damage both thermally and electro-dynamically to equipment, supply cables and human life. The disruption to the facility from an outage could shut down operations for a costly length of time.
Short circuits can happen anywhere along the electrical distribution system. The fault occurs when an abnormal connection between two nodes of an electric circuit is made. Panduit research informs us that during a short circuit event, maximum electromechanical stress between conductors occurs at or before 0.005 of a second. Current levels in these events can reach 200kA. In the worst case of a 3-phase short, magnetic field induced repulsive forces between cables can range upwards of 10,000 pounds. Typical circuit breakers trip and interrupt a fault between 0.06 to 1.0 second, allowing time for substantial damage to occur.
Cable cleats reduce damage and expensive rework by performing their function within those first 0.005 second, at peak kA, before the circuit breaker trips. Cleats restrain cables during their most violent contortions, reducing damage and avoiding personal injury. Panduit cable cleat systems include cable trays for additional flexibility in the design and installation of engineered solutions to short circuit events.
What is a Cable Cleat
As defined by IEC 61914:2021 Cable Cleats for Electrical Installations, it is a device designed to provide securing of cables when installed at intervals along the length of cables. However, how reliable are cable cleats in damage prevention? To gain certification, due diligence is required, and external testing of cleats is performed, which is a necessary and expensive process to validate a cleat's capability.
Panduit has developed an industry award winning computer simulation programme which predicts the outcomes of the material composition of cleats and the forces present in short circuit faults. This allows Panduit to test up to intentional failure at higher voltages to validate the simulation and helps define the strength capabilities of the cable cleats. These are then officially tested by KEMA to demonstrate the efficacy of the simulation and the actual cleats.
To simplify the cleat selection process Panduit provides a cleat calculator on its website. For example, when specifying cleats for trefoil cable layout, two variables need to be known: Peak short circuit fault level (kA), and cable outer diameter (OD in mm). Using this data, force between conductors during short circuit events can be calculated and the correct cleats at appropriate spacing can be determined, see image 2. The results provide cleats that pass regulations providing clear and simple guidance and saving time in cleat selection.
--ends--
https://www.panduit.com/en/support/tools1/cable-cleat-kalculator-web-application.html
Whitepaper: https://pages.panduit.com/cable-cleat-wp2