07 Jan 2022
Save time with durable cable & component identification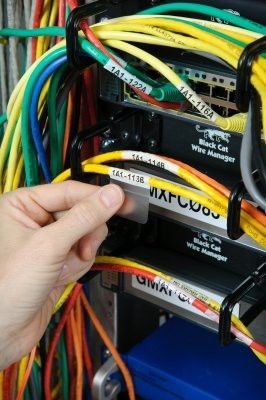 Fast on-site label printers
Brady offers fast label printers that need only a few seconds to print the identification label you need. Built to resist dust, moisture and the occasional bump, these reliable printers help to quickly identify any cable or component with durable identification labels, available in a wide range of label types, sizes and colours.
A wide range of labels
In the hands of a professional, the right tools always get the job done faster and with greater result. That is why every Brady printer has a wide variety of labels to handle every situation. To fit a lot of information on a tiny label, insert blank flag labels in the printer. To protect a vital barcode on a cable label from abrasion, dirt or moisture, use a self-laminating label or cable sleeve material. Consider different colours to quickly identify every cable in a cable bundle. All of these identification solutions are available in the right sizes, and in easy to insert printer consumables.
Extreme durability
Cable & component labels should stick, stay attached and remain legible. Few things seem more agonising than watching the last label fall to the floor when opening an electrical cabinet during a business emergency. Brady invests heavily to continuously develop labels, inks and adhesives that really stick and remain legible, even in demanding environments.