02 Feb 2022
Reduce costs and wiring errors with Han-Eco® connectors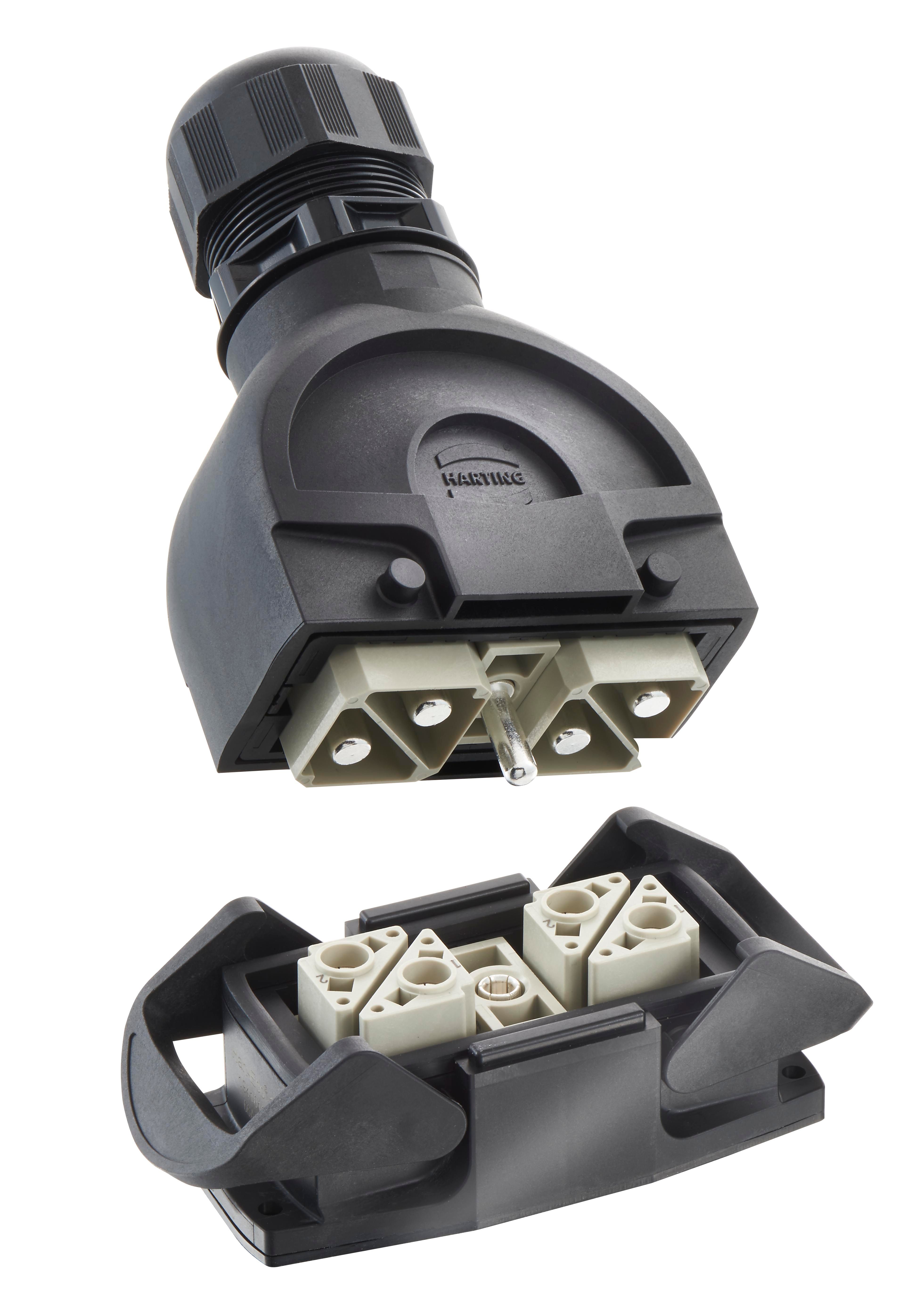 HARTING have over 70 years' experience of producing robust industrial connectors. Our latest addition to the Han® range helps to reduce costs, minimise maintenance time and eliminate wiring errors within data centres.
The Han-Eco® connector solution ensures critical power to data systems. It uses either power inserts with a built-in ground or modular inserts, meaning power, signal, and data can be combined in one connector, a quicker and cheaper solution than hardwiring. The modular design also increases flexibility, simplifying future design changes and upgrades.
The connectors are manufactured from high-performance plastic, which complies with standards IEC 61948 and EN 45545-2, and offers IP65 protection. There are substantial weight savings compared to traditional metal housings, an important consideration for safe location mounting and handling during servicing and maintenance.
The Han-Eco® will also integrate into power distribution units of the future, ensuring safer power connection points, space savings with modularity and decreased downtimes.
Accredited tests have also revealed that Han-Eco® connectors can improve your power usage efficiency (PUE) by minimising the power lost in your connections, improving energy efficiency, and delivering yearly savings of up to £80,000.
If you'd like to learn more about the Han-Eco® or any of our other solutions for data centres, please visit https://www.harting.com/UK/en-gb/markets/data-centres or email us via salesUK@harting.com .