10 Mar 2023
Rainford launches high density colocation and hyperscale 60U rack at Data Centre World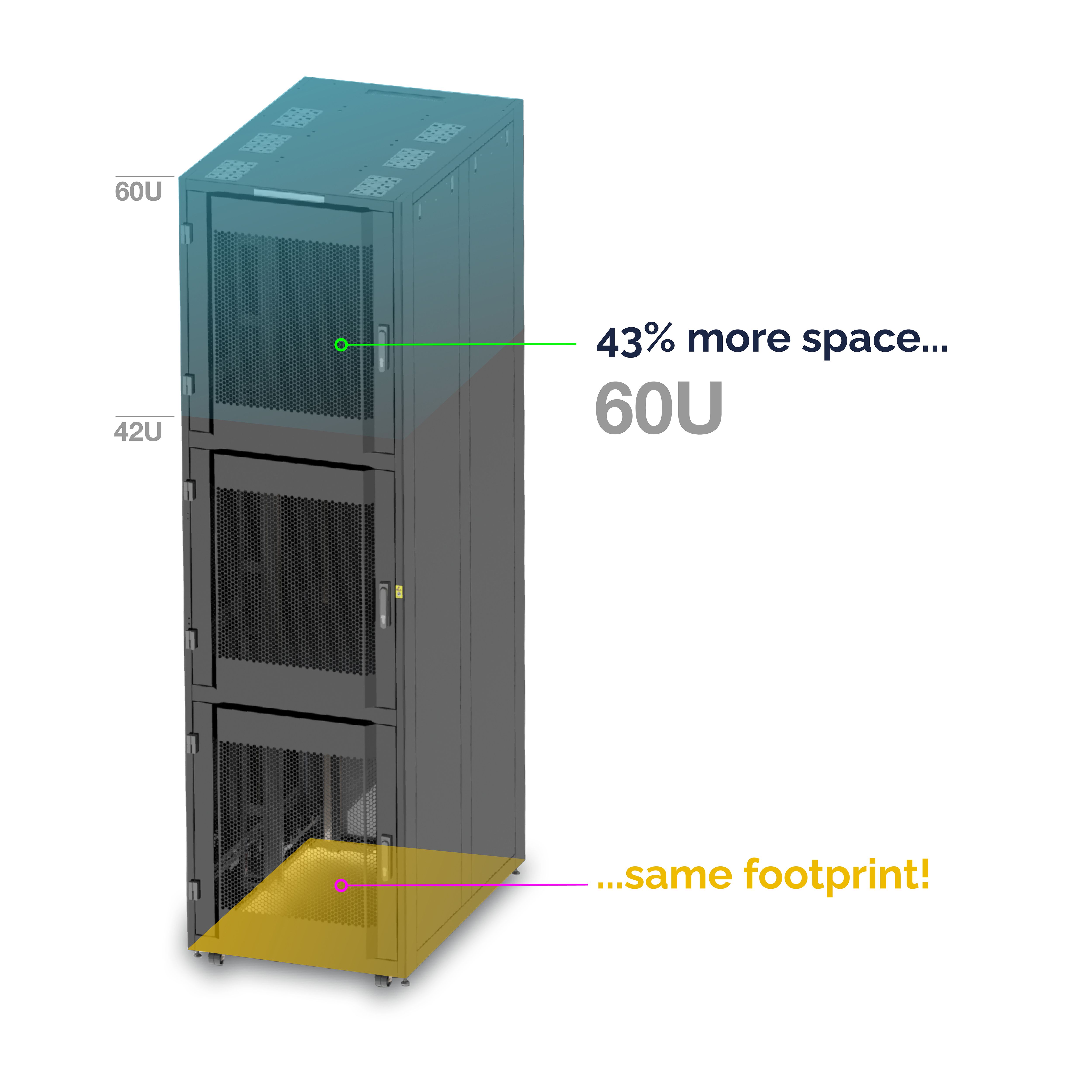 Rainford Solutions has launched a high-density colocation and hyperscale 60U rack to address urgent density and space challenges facing data centres. The new rack provides up to 43% more storage space1, but has the same footprint as standard racks.
Standing 2,667mm high, the rack accommodates 60 units of rackmount server equipment in a 19-inch-wide slot and can be customised to have multiple secure compartment options for colocation tenants.
More than a third of data centre operators2 say their rack densities have rapidly increased in the past three years and the need to add capacity is critical but challenging because floorspace is finite.
Data centres are therefore needing to better utilise their space and taller racks and cabinets are a viable solution. With Rainford's 60U rack, for every ten 42U racks you would only need seven 60U racks. In a data centre housing 400 racks, this would enable an additional 4,000 1U servers without increasing the white space footprint.
Simon Cockayne, Rainford's Marketing Director says: "For data center operators packing more equipment into the same floorspace sweats existing building assets and lowers costs. The new rack is an example of our continuous innovating to meet the ever-changing infrastructure challenges of these mission critical technical centres."
2
The 60U rack has a load capacity of up to 2000 kg and is available in black or light grey. It comes with 2 pairs of fully adjustable 19", ETSI or ANSI mounting profiles. For improved airflow management, it has a brushed cable entry in the roof, brush strip air blocking and 80% SAFA hexagonal mesh doors.
Standard options include temperature and humidity alarms and active thermal management from multiple fan-based options to liquid cooling. Designed and manufactured in the UK Rainford Solutions also works with operators and equipment manufacturers on custom mechanical designs.