06 Jan 2023
@RACK Mobile Data Destruction System (MDDS)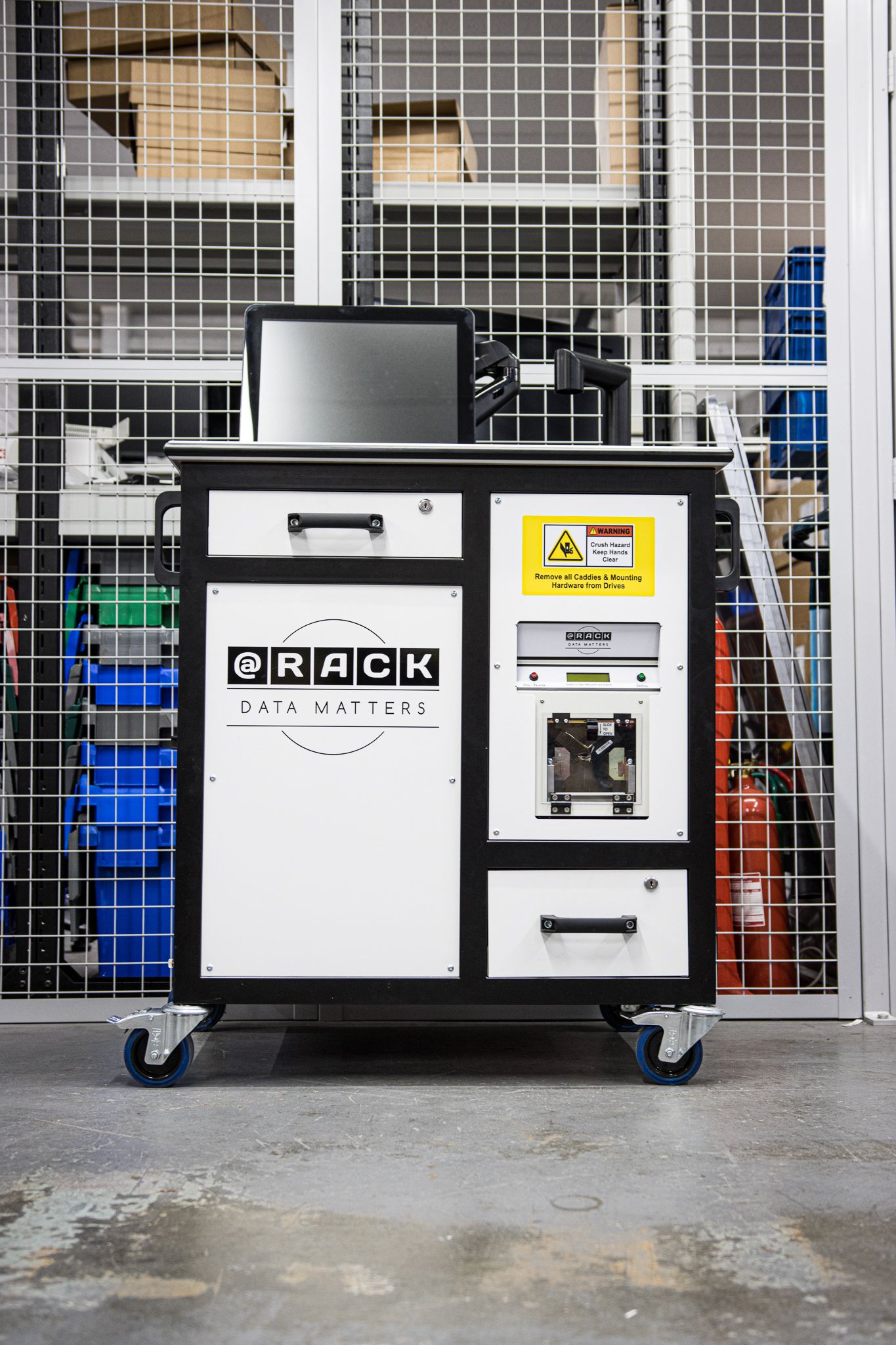 @RACK Mobile Data Destruction System (MDDS)
Control your data!
Erase your data!
Destroy your data!
Do it yourself!
...Truely be the MASTER of your data destruction needs!
Our innovative applications range from the secured process of erasing hard drives and backup tapes, erasure of broadcast audio and video tapes for recycling purposes, and the physical destruction of hard disk and solid state drives within your own environment.

@RACK is our latest and innovative Mobile Data Destruction System (MDDS) built to make you the master of your own data destruction needs. Our @RACK MDDS is an industry-tested technology that is compact, durable, convenient, and suitable for all your data centre destruction matters.
Contact us or book a demo - sales@at-rack.com