24 Nov 2021
Rack Access Control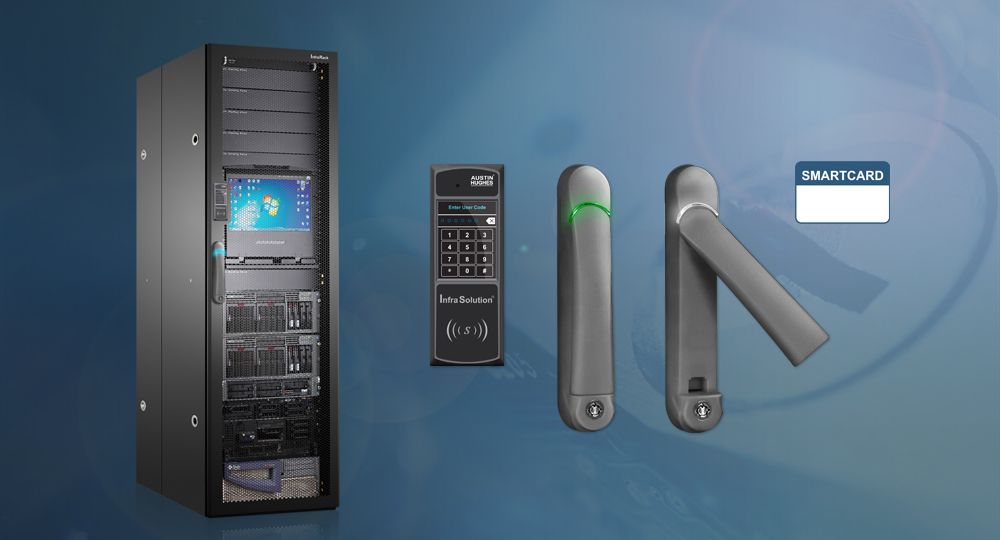 InfraSolution products enhance rack level security by upgrading existing racks with NumPad / SmartCard locks.
Improve rack level security with InfraSolution S-700 Dual Security SmartCard and NumPad for two factor authentication to verify user ID. Rigid and durable alloy swing handle for maintaining reliable physical security combined with a sophisticated control panel with 2.8″ touchscreen with keypad function.
The built-in smartcard sensor is compatible to MiFARE or Proximity smartcard. LED colour modes on the smartcard handle indicate the lock status (for example, locked, authorised unlock, unauthorised rack access). By connecting to InfraPower W3 version intelligent rack Power Distribution Units (PDUs) with temperature and humidity sensors, the controller can also provide local monitoring on Amp plus temperature and humidity.
The InfraSolution S-700 provides a solution which can be used to upgrade a myriad of third-party racks to a reliable access control system. Supplied with free software (ISU-01), clients can change the admin / user passcodes and assign smartcards with up to 50 user smartcard authentication per control panel.