27 Oct 2023
The Quiet Giants Behind Our Digital Lives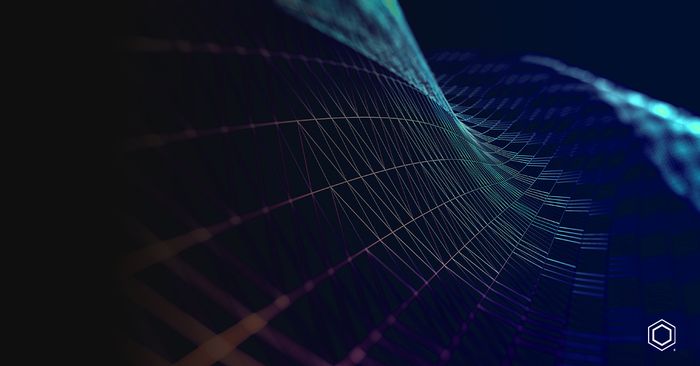 Have you ever paused to consider the infrastructure that supports your favourite apps and websites you use each day? Each interaction, be it a tap, click, swipe, or scroll depends on a network of huge data centers collectively facilitated by what is called hyperscale computing. These web-scale facilities are the lifeblood of the digital experiences we take for granted and the beating heart of many business applications.
Venture inside one of these epic facilities and you'll be greeted by endless rows of meticulously organized server cabinets, illuminated by a mesmerizing dance of flickering lights. Above your head, a complex web of fiber optic cables weaves its way, crafted with the precision and intricacy of a metropolitan highway.
These hyperscale data centers are not just large; they're monumental. To grasp their size, picture facilities sprawling across areas equivalent to several football fields, capable of housing tens of thousands of servers. It's their combined computational power that enables you to binge-watch series, instantly share memories, and engage in real-time video conversations globally. And let's not forget the cloud services that support millions of businesses worldwide.
Connecting all these computing systems are thousands of miles of fiber optic cabling – the critical nervous system that prevents digital congestion. All that data requires super low latency and carefully planned high-speed networks to feed it and deliver on the millions of requests placed upon it every minute.
The largest operators like AWS and Microsoft have constructed hundreds of these web-scale facilities, interlinked to form a distributed global infrastructure network. Strategically located data centers in major metros ensure you can access services with minimal latency, no matter where you are.
The scale of hyperscale goes far beyond the walls of these data centers – the supporting power infrastructure alone rivals that of small cities, with transmission lines delivering hundreds of megawatts. Underground fiber optic pipelines connect neighbouring data centers so workloads can shift seamlessly as demands fluctuate.
This distributed connectivity is the secret sauce enabling you to harness vast computing resources at the tap of a phone screen. Not so long ago, the applications we now can't live without lacked the capacity to support our digital appetites. It took the onset of hyperscale thinking to match technology with our needs.
The hyperscale explosion only continues to accelerate. By 2024, over 1,000 industrial-size data centers will be operational globally. To put that into perspective, in 2018 hyperscale was still in its infancy, with just over 300 facilities.
The coming years will witness the emergence of new hyperscale data center hubs, and greater interconnection than ever imagined as our thirst for digital innovation remains unquenchable. The metaverse, AI innovation, smart cities, autonomous cars – these bold technologies of tomorrow will necessitate computing on a larger scale.
The full story of how we arrived at this point and where hyperscale goes next is truly fascinating. To learn about the history, inner workings, and future trends of hyperscale computing, download the in-depth e-book What is Hyperscale?
You'll never look at the internet the same way again.
https://www.aflhyperscale.com/articles/the-quiet-giants-behind-our-digital-lives/