01 Mar 2022
Mitsubishi Electric LV Switchgear and Distribution Solutions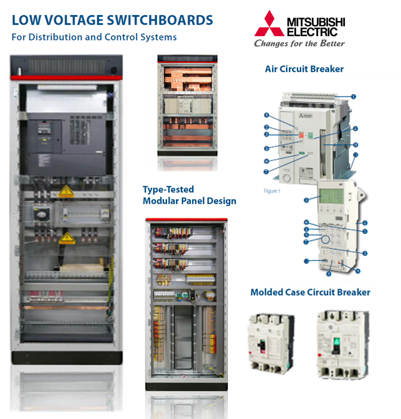 Mitsubishi Electric LV Switchgear and Distribution Solutions deliver superior durability and high permeability, contributing to the stable operation and safety of your Data Centre.
Successfully tested and certificated in accordance with IEC 61439 1/2.
High arc fault protection, enclosure has been subjected to internal arc tests at a current level of 65 kA and certified according to IEC 61641 standards.
High protection against arc faults is realized with arc stoppers and flow stopper plates.
Project based control and licensing
Exclusive solution which all panels checked in accordance with IEC 61439 1/2 after assembly.
Enclosure successfully tested to Seismic Test 7 and higher on a Richter magnitude scale (0.66g in both horizontal and vertical directions according to IEC 60068-3-3 and IEEE 693). IEC/EN 61439-1/2 low voltage switchgear and control gear assemblies
IEC/EN 62208 empty enclosures for low voltage switchgear and control gear assemblies
IEC/EN 60529 degrees of protection provided by enclosures (IP code)
IEC/EN 62262 international standard degrees of protection provided by enclosures for electrical equipment against external mechanical impacts (IK code)
IEC 60068-3-3 "environmental testing; seismic test method for equipment's" and
IEEE-693/2005 "IEEE recommended practice for seismic design of substations"
IEC 61641 internal arc test