01 Mar 2022
Mitsubishi Electric - Complete End to End Critical Power & Cooling for Data Centres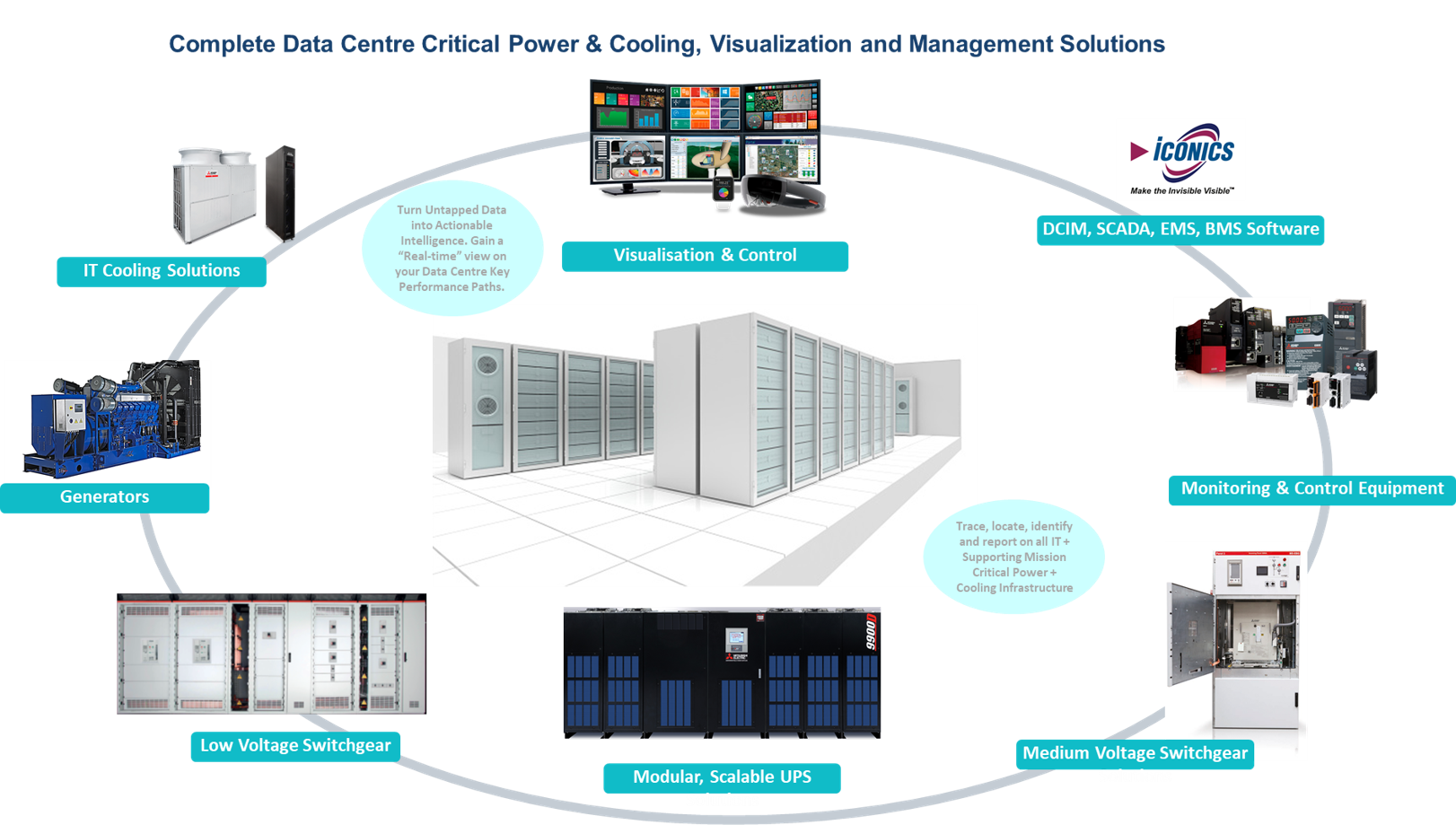 Worldwide Support and Sales Network, strong collaborations with Contractors, SI's, Panel Builders, etc.
We offer own manufactured / produced: -
iCONICS DCIM / BMS / SCADA / EMS
Modular, Scalable UPS
MV & LV Power Distribution, standard and modular, containerised.
Diesel Generators Tiers III and IV - CP and DCCP Rated
IT Cooling, HVAC (Chillers, AC etc)
Control and Drives
We are a "Global Partner. Local Friend".
Mitsubishi Electric offers a complete, end to end critical Power & Cooling hardware/Equipment Solutions, plus leading edge DCIM & SCADA systems, inc. iCONICS DCIM, which when deployed accelerates the connection of all disparate or incongruent sensors and systems networks, helping the Data Centre owner / operator save on CAPEX by understanding where investments are best made, plus helping energy consumption reduction, accurate billing, and environmental performance optimisation.