09 Mar 2023
MANUFACTURING A GREEN FUTURE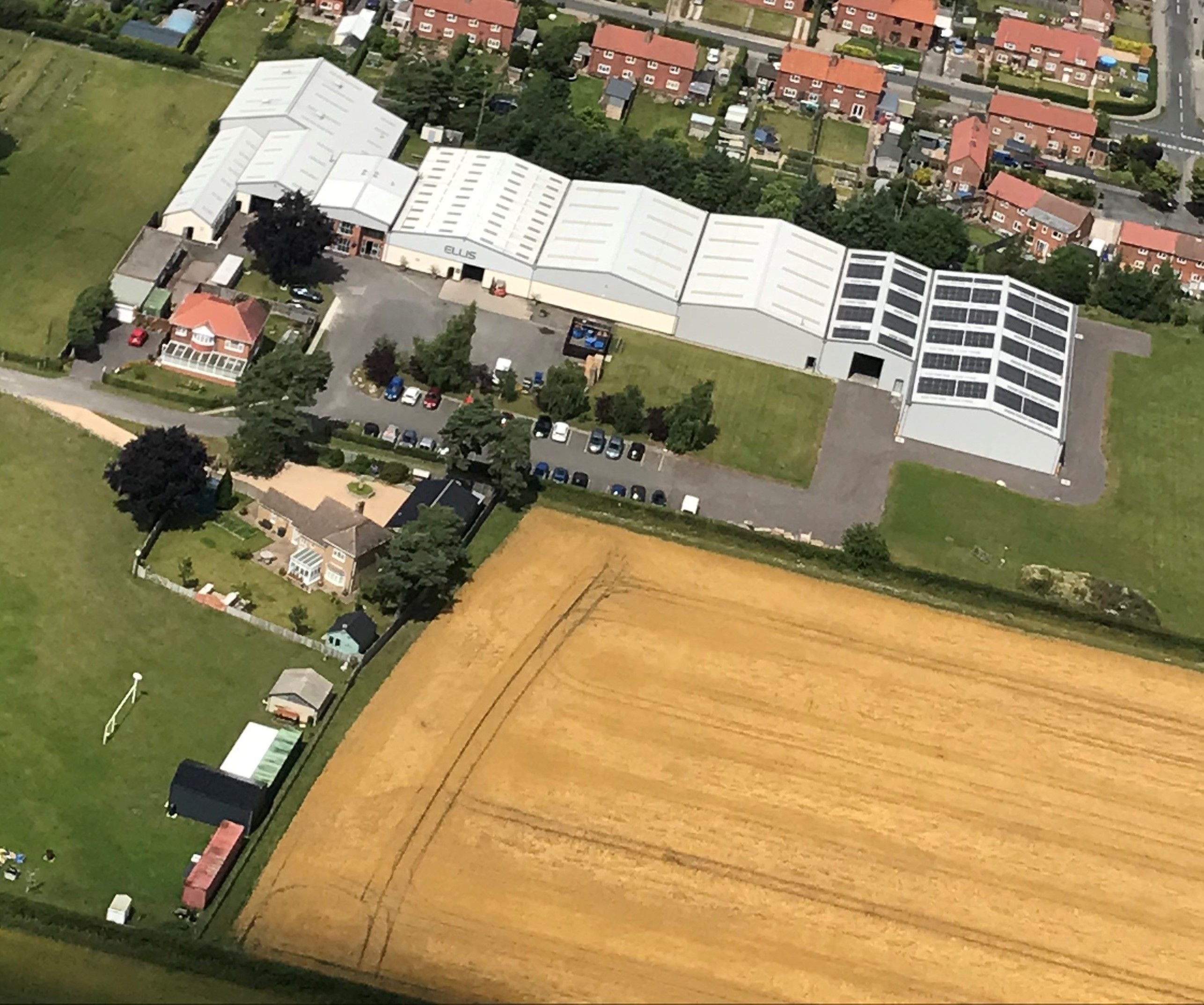 Ellis Patents has long believed that 'going green' isn't an optional extra for manufacturers; and with the increased energy prices significantly impacting production and running costs, the investments spurred on by this business ethos are now paying dividends.
It's fair to say that it's not so long ago that many manufacturers invested in green initiatives as part of a box ticking exercise to gain a competitive advantage in tender applications. Not so for Ellis. Since the now chairman, Richard Shaw joined as managing director back in 2001, improving energy efficiency has been high on the agenda for ethical as well as practical business reasons.
The leading cable cleat manufacturer, based in the rural idyll of Rillington, just outside Malton, North Yorkshire places business integrity as one of its key mission values. The SME has seen significant growth since Richard's early days – with its headquarters now five times the size it was when he joined.
Each new addition to the building was built to the highest specification of insulation, featured rapid close doors, and made the best use of natural light. Ellis was also one of the earliest adopters of LED lighting.
Ellis has an ongoing ambitious plan to reduce its energy consumption by over 50 per cent in real terms by 2025. So far, it's on track to achieve that well ahead of schedule. But what does that mean in practice?
As well as all the improvements in building infrastructure, Ellis started the process of installing solar panels in March 2020. Over three phases, right through to a new one that will be commissioned in March, they will have installed 869 panels generating nearly 300kWp.
As an ISO14001-accredited company, Ellis is committed to improving its environmental performance and sustainability through a process of continuous improvement. This includes considering the environmental impact of product designs, and taking care of where raw materials are purchased from. This is possible by having a dedicated energy team assigned to look at all the ways that energy reductions can be achieved across all areas of the business.
Some of the most innovative changes have come in its approach to product design and manufacture. Having a specialist on-site toolmaking department means the company has been able to adapt and continually improve the efficiency of its cable cleat manufacturing processes. And where possible, waste materials are minimised or recycled, delivering a positive impact on the company's carbon footprint.
In the words of chairman, Richard Shaw: "At a time when many manufacturers are seeing huge increases in material and energy costs, we are so grateful that those early decisions to go green have helped not only save the environment, but secure a sustainable future for our employees too."