22 Feb 2022
HARTING launches new digital services to help customers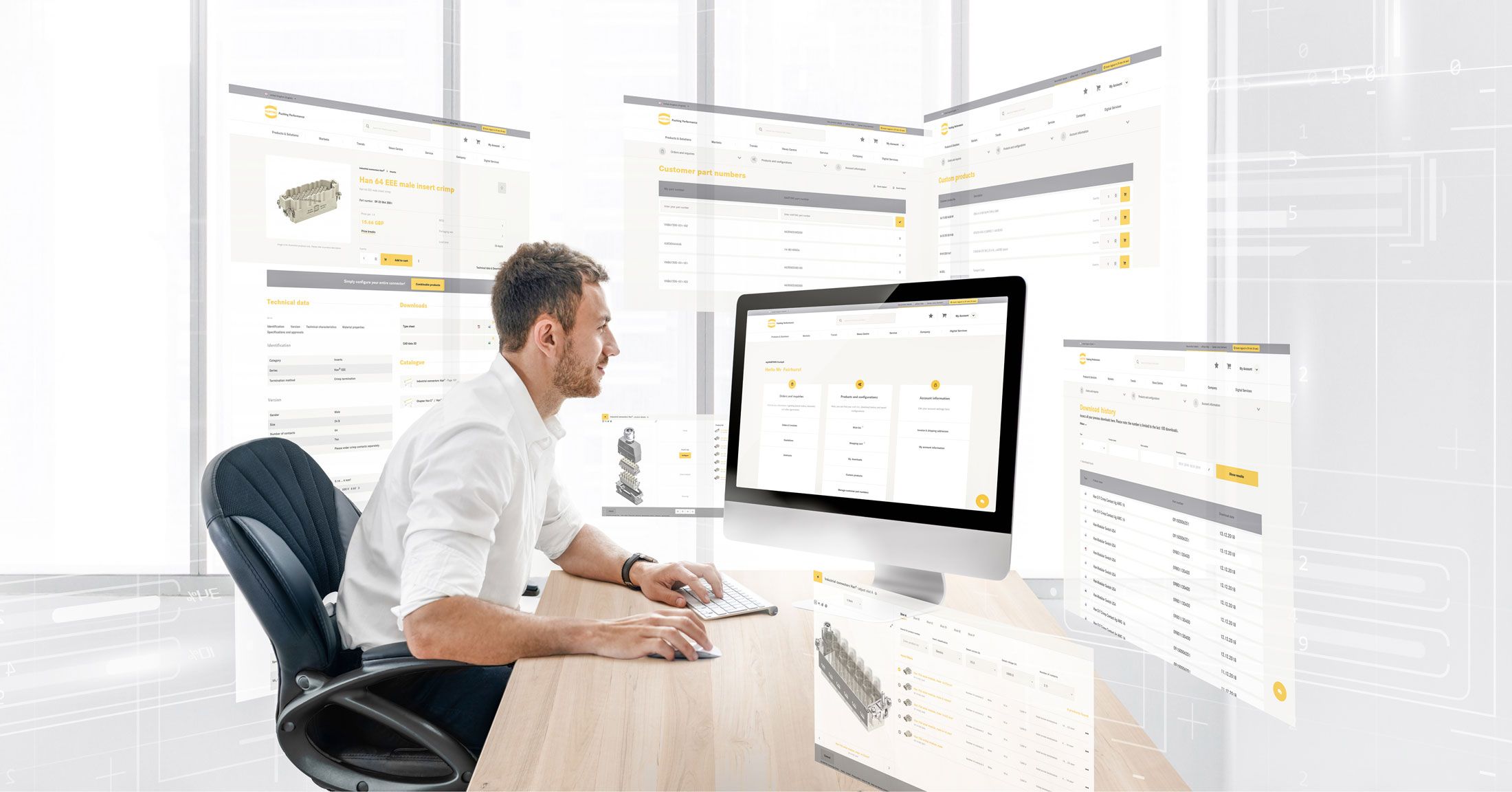 In light of this, HARTING have recently launched myHARTING, a digital project and partnership platform with a range of tools designed to help you manage your day-to-day tasks. All you need to do is login with your current details or register for a free account to access a wide range of benefits, which include:
myHARTING Cockpit: An easy to use home page which displays all your relevant data and information.
Wishlist: Store all your favourite products and solutions in one place for quick access.
Download History: Easily store and access premium content that's relevant for you, including CAD files, technical data and whitepapers.
Upgrade to eShop: Apply for an upgrade to an eShop account, where you can check pricing and stock, place and track orders and manage delivery details.
Newsletter Subscription: Manage your account so you only receive information that matters to you.
In addition, if your role involves sourcing and designing interfaces for industrial connectors, the new and improved Han® Configurator is the perfect solution. It's an online 3D tool which allows you to design and build a connector that meets your exact requirements. You start by selecting three inputs (contacts, voltage and current) to generate the first possible solution. At each stage of the process you can receive suggestions for alternative interfaces and the smart assistant feature will only allow you to apply valid configurations, avoiding numerous combination options and saving valuable design time.
You'll benefit from an onscreen 3D visualisation of the current configuration, meaning you can view your creation from a range of angles. It's also extremely easy to download all documentation (including STP files) with a single click and quickly save, load and share your configuration within a team; an ideal solution if you're working remotely or in a different location from your colleagues.
To learn more about myHARTING, please visit: https://www.harting.com/UK/en-gb/myHARTING . Or to try the Han® Configurator, please click here: https://www.harting.com/UK/en-gb/highlight/new-han-configurator .