28 Feb 2022
5 Good reasons for protecting your Data Centre with Water Mist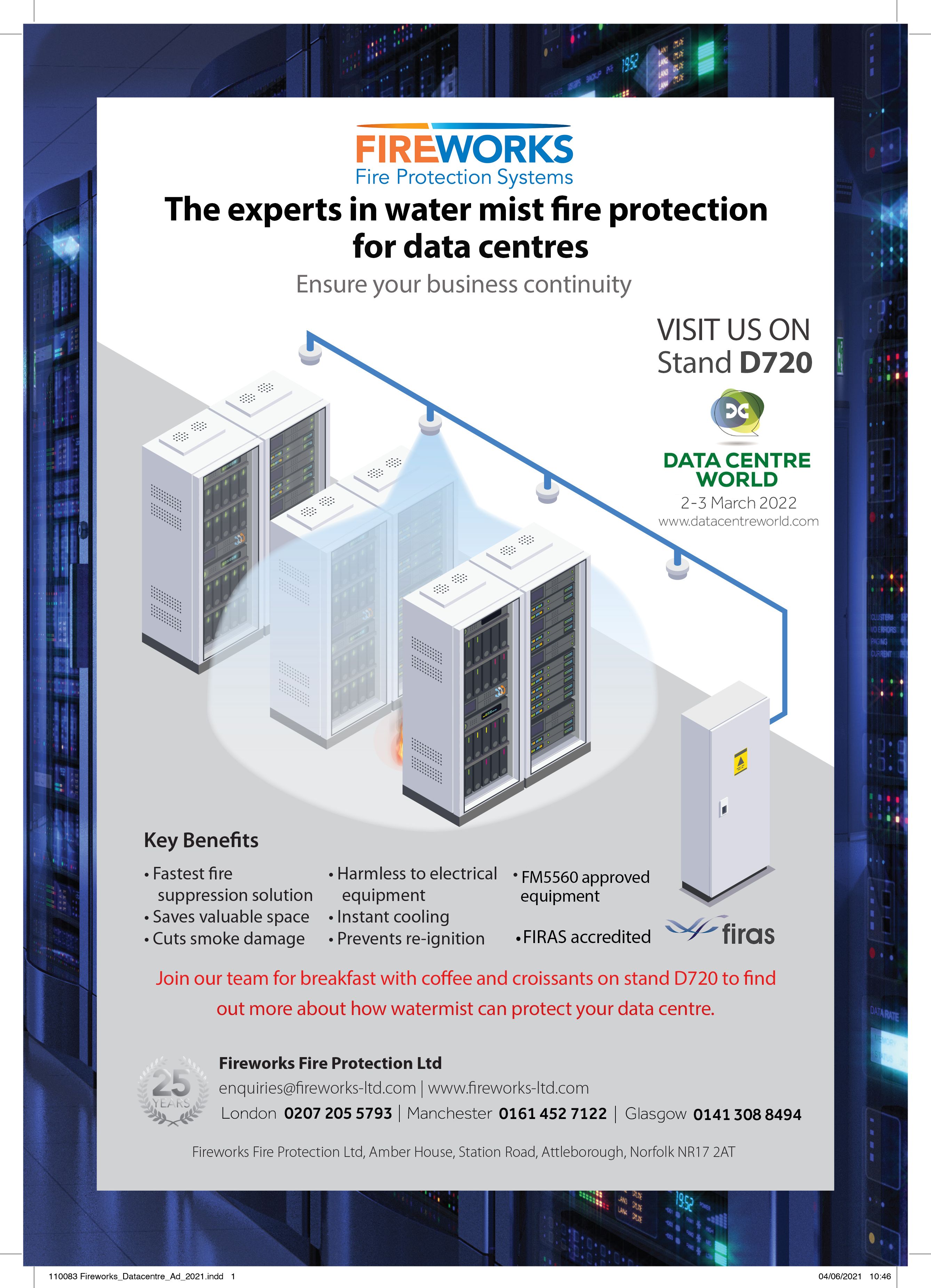 The UK's largest data centres are moving to water mist to protect their fire risks and business continuity. Visit us on stand D720 at Data Centre World, to learn more about how water mist works, hear about real-life deployments and discover the major benefits for data centres including:
1 - Fastest acting – comparative testing proves that water mist offers the fastest fire suppression and cooling capabilities
2 - Reduces Smoke Spread - Water mist has the unique ability to dramatically reduce the spread of smoke, one of the biggest causes of damage during data centre fires.
3 – Improved business continuity – water mist acts locally, enabling your data centre operations to continue
4 – Compact systems – to free up more space for your data centre tenants
5 – Firework's expertise – over 100,000m2 of data centres protected in 2021 by our award-winning teams
To learn more about water mist, or discuss your project join us for breakfast with coffee and croissants on stand D720.
We look forward to seeing you there.