21 Sep 2023
Find out more about our latest installation in the heart of Vienna!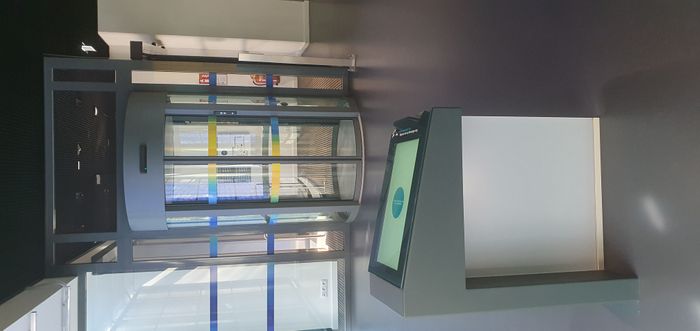 The Europa Experience Vienna is located 3 minute walk between the central Stephansplatz and the Schwedenplatz and there you can discover the interactive experience about the European Union thanks to the multimedia stations and the augumented-reality area!
Our Security cabin with its big round base anti-burglary portal with removable structure, single person passage checking system and abandoned object detection system (floor) turned to be the right solution to combine access security with the harmonious design of the entrance.
This anti-robbery portal has been specifically designed to offer a large protected entrance and is the ideal solution for: airports, banks, companies, embassies, prisons, data centers, jewelleries, meeting centers, sport centers, etc. The second door opens only if access controls checks are successfully fulfilled.
The Security Cabin is fully self-managed, it means it automatically detects the person waiting, in transit, and manages the voice commands to communicate with the customer during the passage steps. It can be equipped with metal detector and access control systems such as: badge readers, RFIDs, NFCs, fingerprint sensors and / or biometric facial data.