01 Mar 2022
Data Network Cabling solutions from HARTING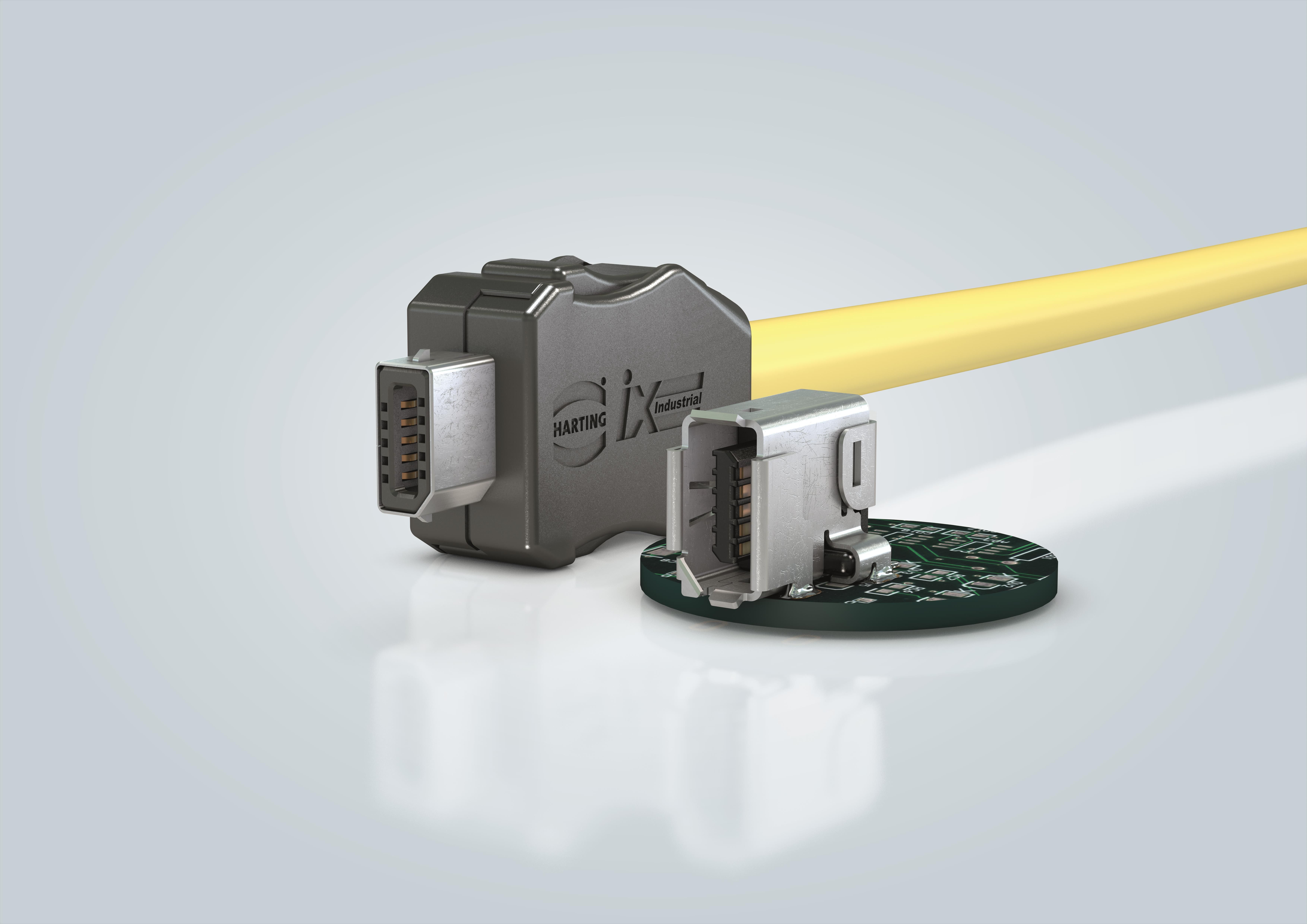 For the classic RJ45, they offer the Ha-VIS preLink® RJ45 system, which speeds up and improves the reliability of on-site data network cabling repairs. It can be wired with total safety in one step using our preLink ® crimping tool, ensuring a reliable cabling connection. The termination blocks can also be supplied to custom lengths as pre-assembled single or double-ended patch leads, making them simple to install through existing datacentre cable trays or conduits.
HARTING are also pioneers in the field of Single Pair Ethernet (SPE), which is delivered via HARTING's T1 Industrial connector. SPE allows equipment to connect via end-to-end IP-based communications right up into the field level.
The T1 Industrial supplies both data and power via Power over Data Line (PoDL) across a single pair of wires in an IEC 63171-6 industrial interface, bringing Ethernet from the cloud to every sensor.
Innovative aspects of the T1 include the space-saving and weight reduction benefits achieved by the move to a single pair of wires. This means the compact T1 can be easily incorporated into smaller products and Ethernet interfaces can be designed onto simple sensors, cameras, reading/ID devices or similar miniaturised equipment.
There is immense potential for this new technology across a range of industries. As sensors, actuators, and network nodes can be networked and supplied with power via the T1, there are applications in automation technology, robotics, machinery, and plant manufacturing.