30 Jan 2023
Cubis Systems providing Sustainable, Efficient, Faster, and more Reliable Connectivity to Data Centres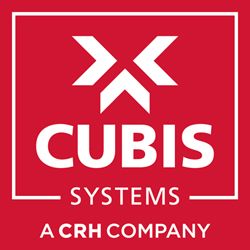 Cubis Systems is pleased to announce that we will be attending Data Centre World London and we look forward to welcoming attendees onto stand D159.
Cubis Systems is the leading manufacture of innovative lightweight, structural access chambers and cable protection solutions used in the construction of Data Centre builds. Cubis works closely with the largest Data Centre designers and builders to provide integrated systems for data, power, telecommunications, and utilities.
Through early project management our engineering expertise can support clients with the ideal solutions for their network access and cable protection requirements. Ensuring safe distribution and jointing of key utilities, Cubis' chamber system offers greater flexibility and clear opening for ease of access and maintenance.
Our approach to innovation has been to develop products that are lightweight, incorporating technical design features that replace more traditional construction methods. Along, with providing expert technical advice ensuring our clients have support from design to delivery throughout the infrastructure project. Cubis Systems is the only accredited manufacturer of network access chambers and cable protection solutions to provide BIM Level 2 models.
Across the two-day event, we will be showcasing our range of sustainable solutions including,
STAKKAbox™ ULTIMA Connect
STAKKAbox™ Modula
MULTIduct™ Range
Our technical support: CPD's, BIM library, Installation
Our sustainable alternatives to traditional methods
We look forward to welcoming you onto our stand and discussing your projects in person. If you are unable to attend and looking to find out more about our products and services visit our website www.cubis-systems.com or call +44 (0)28 38 313100 to speak to a member of the team today.
ENDS
Notes to Editors:
Cubis Systems is the global leader in the design and manufacture of access chamber and cable protection solutions for infrastructure networks.
Cubis' sustainable range of products are used in the rail, telecoms, road, water, energy, and data centre industries worldwide.
For media enquiries contact, Stacey Brooker, telephone +44 (0)28 38 313100 or email sbrooker1@cubis-systems.com.