27 Jan 2022
Crestchic to showcase data centre load bank range at Data Centre World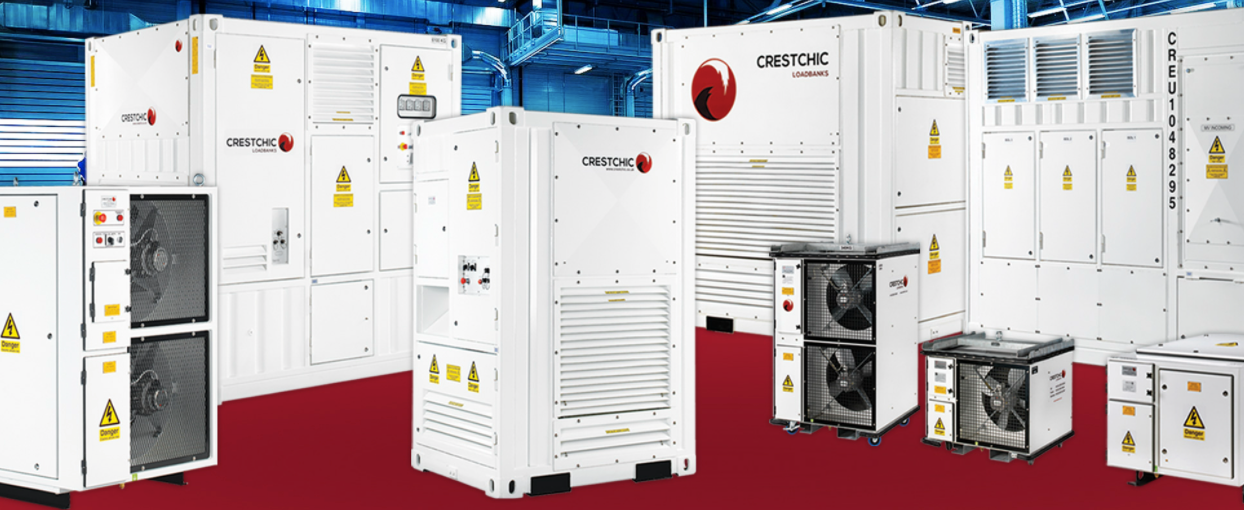 Crestchic Loadbanks, a world leader in load bank power testing solutions, is set to showcase its range of data centre load banks at Data Centre World, London, 2-3 March, 2022.
Members of the Crestchic team will be available throughout the event on stand D1030 to discuss Crestchic's capabilities and product offering,
The range includes:
ncluding:
Resistive-only load banks typically up to 300kW for heat load testing ƒ

Rack mounted server emulators for heat load- testing ƒ

Capacitive load banks to test with the leading power factor often associated with servers ƒ

Large multi-megawatt, medium voltage load bank packages to test and synchronise multigenset systems on a common bus with a lagging power factor

DC load banks to test UPS systems for close battery analysis and discharge performance ƒ

Resistive-reactive load banks for testing the whole system operation in an emergency change-over scenario
As the world's premier data centre conference, Data Centre World offers attendees an unrivalled line-up of world-class suppliers to the data centre sector together with excellent networking and conference opportunities.
Paul Brickman, Commercial Director at Crestchic, explains: "Reliable power is vital for data centres and testing of facilities under real working conditions is essential to ensure that power supplies cannot be interrupted. Power outages can lead to decreases in productivity, increases in production time, and an increase in costs. Using load banks for commissioning and ongoing testing of backup power solutions, as well as for heat load testing, can mitigate this risk. We're looking forward to meeting customers and industry colleagues to talk about power continuity in the sector."
Building on its past success, the event will be key for anyone looking to develop their understanding of the data centre market and source solutions and services to help manage cost and risk, and deliver unparalleled continuity and sustainably.
To register for this event, visit: www.datacentreworld.com.
For more information on Crestchic, visit www.crestchicloadbanks.com.