01 Feb 2023
CRESTCHIC LOADBANKS TO EXHIBIT AT DATA CENTRE WORLD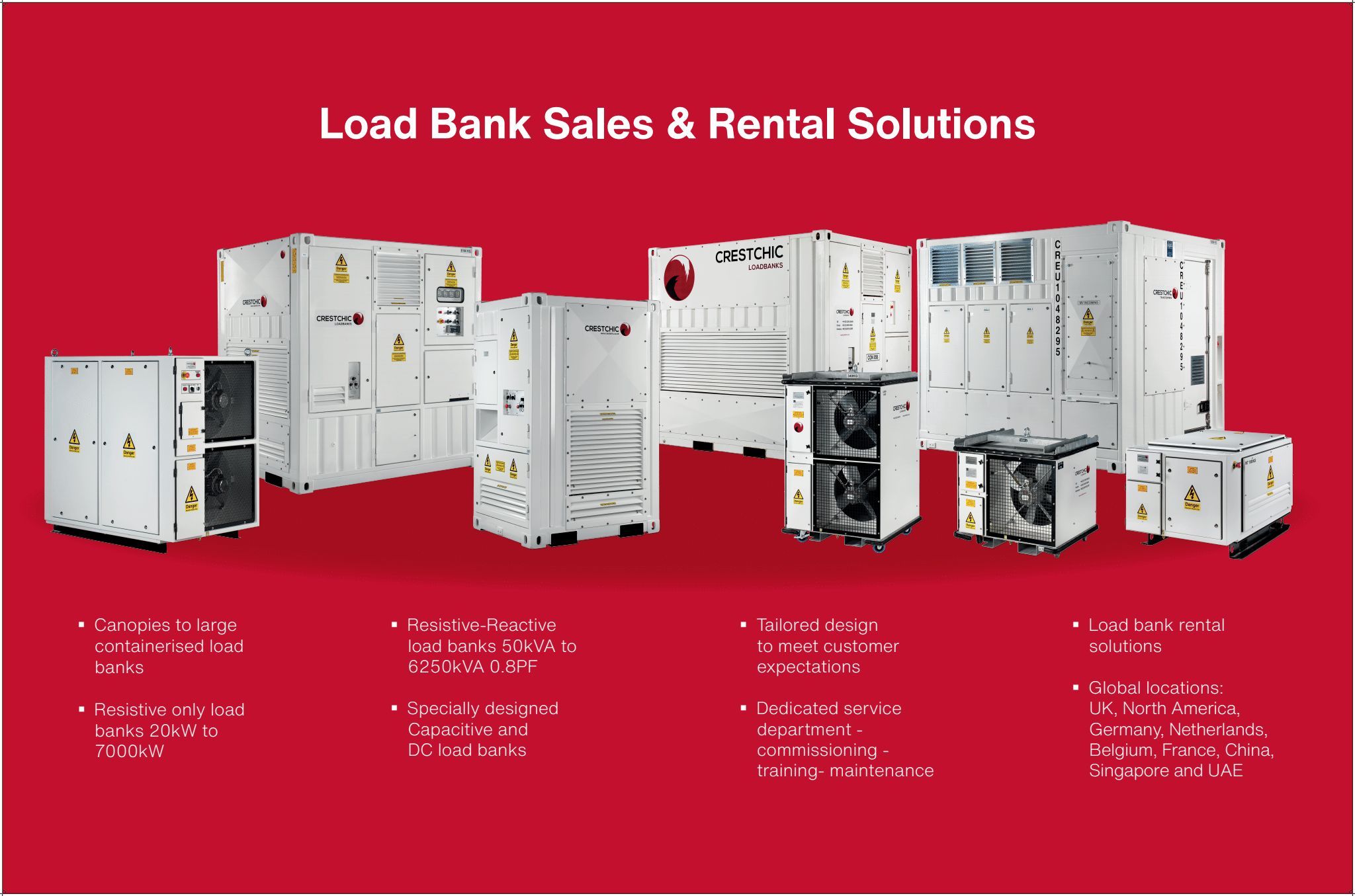 As a leading provider of load banks in the data centre sector, Crestchic will once again exhibit at the renowned Data Centre World exhibition in London this March. Visitors to the stand can chat with the Crestchic team about the purchase or rental of a range of backup power testing and heat load testing solutions.
Joining over 10,000 like-minded professionals, decision-makers, pioneers, experts and suppliers who are collectively working towards achieving next-generation data centre capabilities, the Crestchic team will be on stand for the two-day event on the 8 th and 9 th of March 2023 to showcase our product offering, including:
● Resistive-only load banks typically up to 300kW for heat load testing
● Rack mounted server emulators for heat load- testing
● Capacitive load banks to test with the leading power factor often associated with servers
● Large multi-megawatt, medium voltage load bank packages to test and synchronise multi genset systems on a common bus with a lagging power factor
● DC load banks to test UPS systems for close battery analysis and discharge performance
● Resistive-reactive load banks for testing the whole system operation in an emergency change-over scenario
Paul Brickman, Group Commercial Director for Crestchic comments:
"As our reliance on data increases, it is more important than ever that data centres can test their facilities under real working conditions to ensure power supplies cannot be interrupted."
"Preventing power outages and maintaining productivity is key for these mission-critical environments. Load banks are a key part of both the data centre commissioning and ongoing testing of backup power solutions, as well as for heat load testing to mitigate risk during operation.
"As always, we are keen to meet decision-makers from the data centre market, who are looking to improve how they manage power for new and existing data centre campuses."
Building on past successes, this event is for anyone looking to develop their understanding of the data centre market, and source solutions and service providers that can support them in cost management and risk mitigation.
Register for your free ticket here to be part of the world's largest gathering of data centre professionals and end users.