10 Mar 2023
SAY CHEESE & WIN AIRPODS WITH ELLIS PATENTS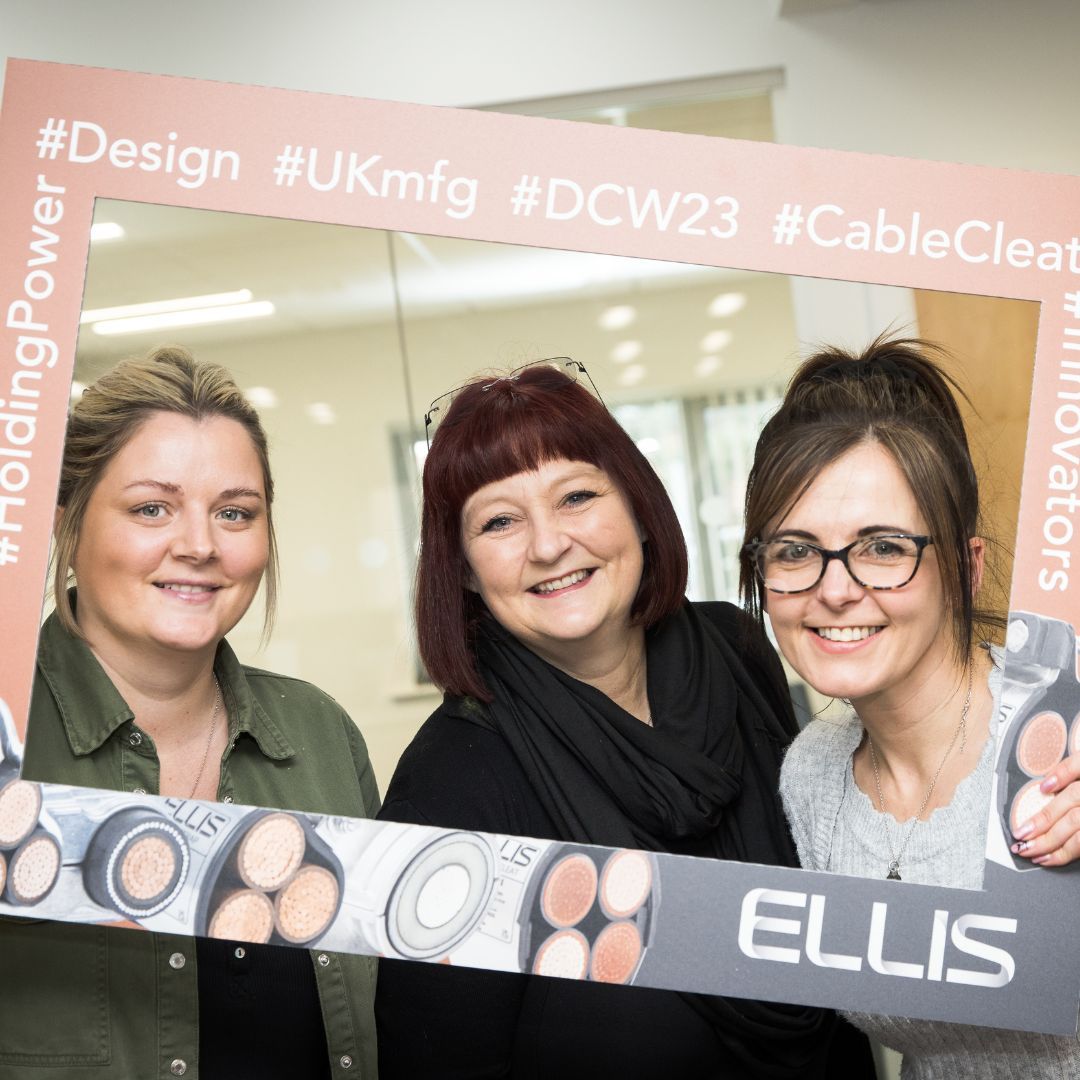 The North Yorkshire company, whose cable cleats are used to secure critical cable installations during a short circuit, is challenging visitors to its Data Centre World stand (D1065) to take a stand selfie and share it on LinkedIn – the person with the most liked selfie at the end of the two-day show will win the AirPods.
Kelly Brown, Ellis Patents' sales director, said: "Trade shows can be very serious places and we thought it'd be a bit of fun to get people snapping selfies on our stand and competing to see who can take the most popular picture."
Ellis Patents will be using the two-day show at ExCeL London to showcase why their cable cleats are absolutely essential when it comes to securing electrical cables in data centres.
"For any electrical installation to be deemed safe, cables need to be restrained in a manner that can withstand the forces they generate, including those generated during a short circuit, and this is exactly what cable cleats are designed to do," explained Kelly.
"Without them, the dangers are obvious – costly damage to cables and cable management systems, plus the risk to life posed by incorrectly or poorly restrained live cables."
Ellis Patents actively exports its cable cleats to over 50 different countries through a global network of local distributors: with the data centre market being one of their biggest. Such is its reputation that its cable cleats will almost certainly be in the specification frame at the beginning of any new major construction project, anywhere in the world.