06 Feb 2023
BAC, data centre cooling expert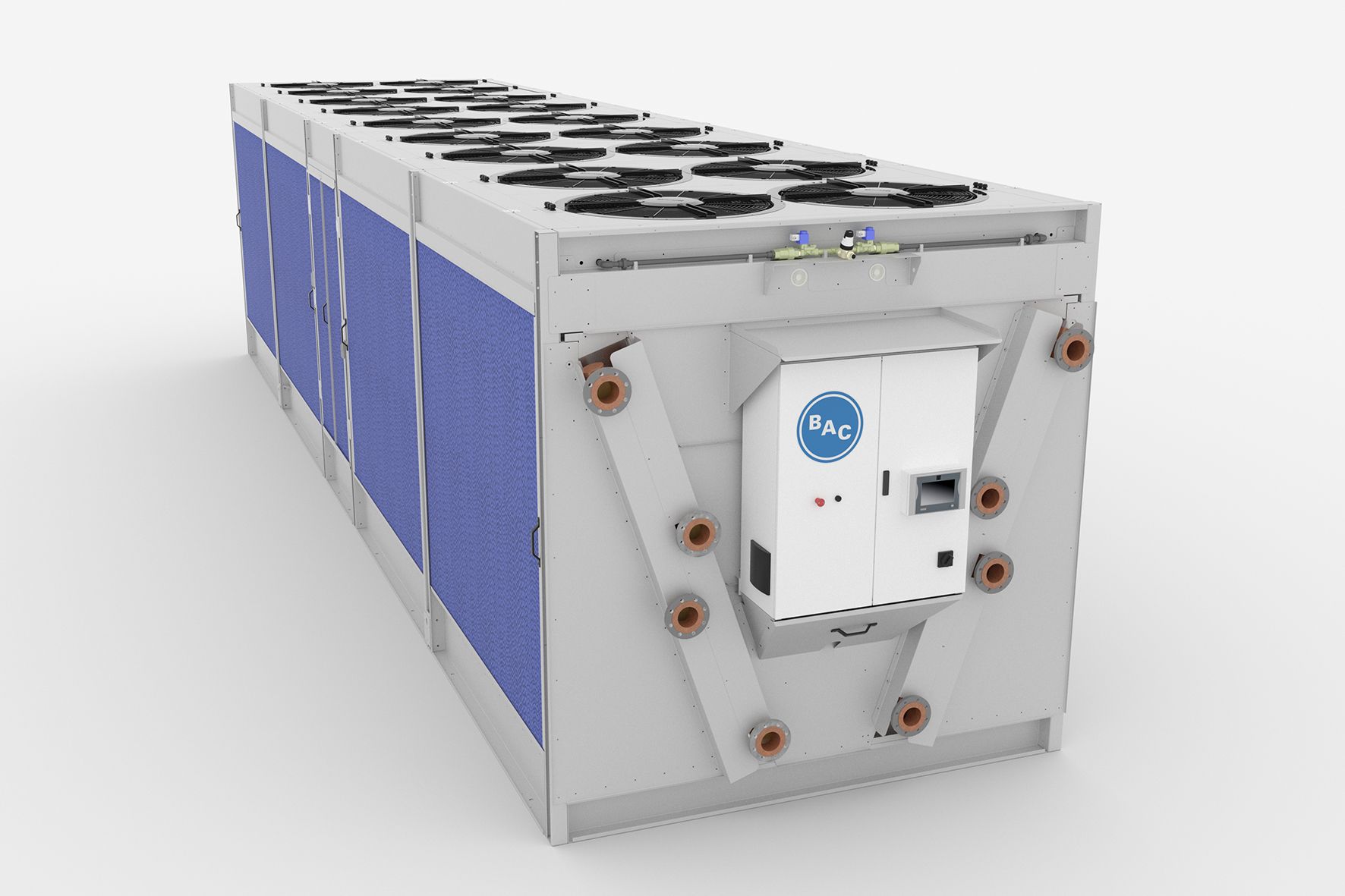 At BAC,
we use specialized software for selecting the most appropriate unit;
we have a support team of specialist engineers;
we offer tailormade solutions for each project;
we assist our customers in the calculation of the investment and annual operating costs;
our selections are based on ASHRAE weather data of the customer's site;
our wide range of evaporative and adiabatic products and consultancy services contribute to green building ratings.
Last year, BAC launched the TrilliumSeries™ Adiabatic Cooler, model TRF, which has been developed to achieve maximum adiabatic cooling. Designed to offer year-round reliable industrial operation it meets the highest degree of redundancy and backup capacity, thanks to a large amount of fans and a pre-cooler pump recirculation system in case of pump failure. All critical components are easily accessible from the outside, through man size access doors, during adiabatic operation. Incoming air is cooled without transferring water to the finned block heat exchangers - preventing uncontrolled fouling, algae and corrosion – optimizing the thermal capacity at all times.
All major components, including the finned block heat exchangers, are manufactured in Europe by BAC's company Eurocoil. This results in high quality output and minimal CO2 footprint and guarantees production capacity for almost any project size.