04 Mar 2022
Mitsubishi Electric 9900D UPS = ALL THE POWER - TWO THIRDS THE FOOTPRINT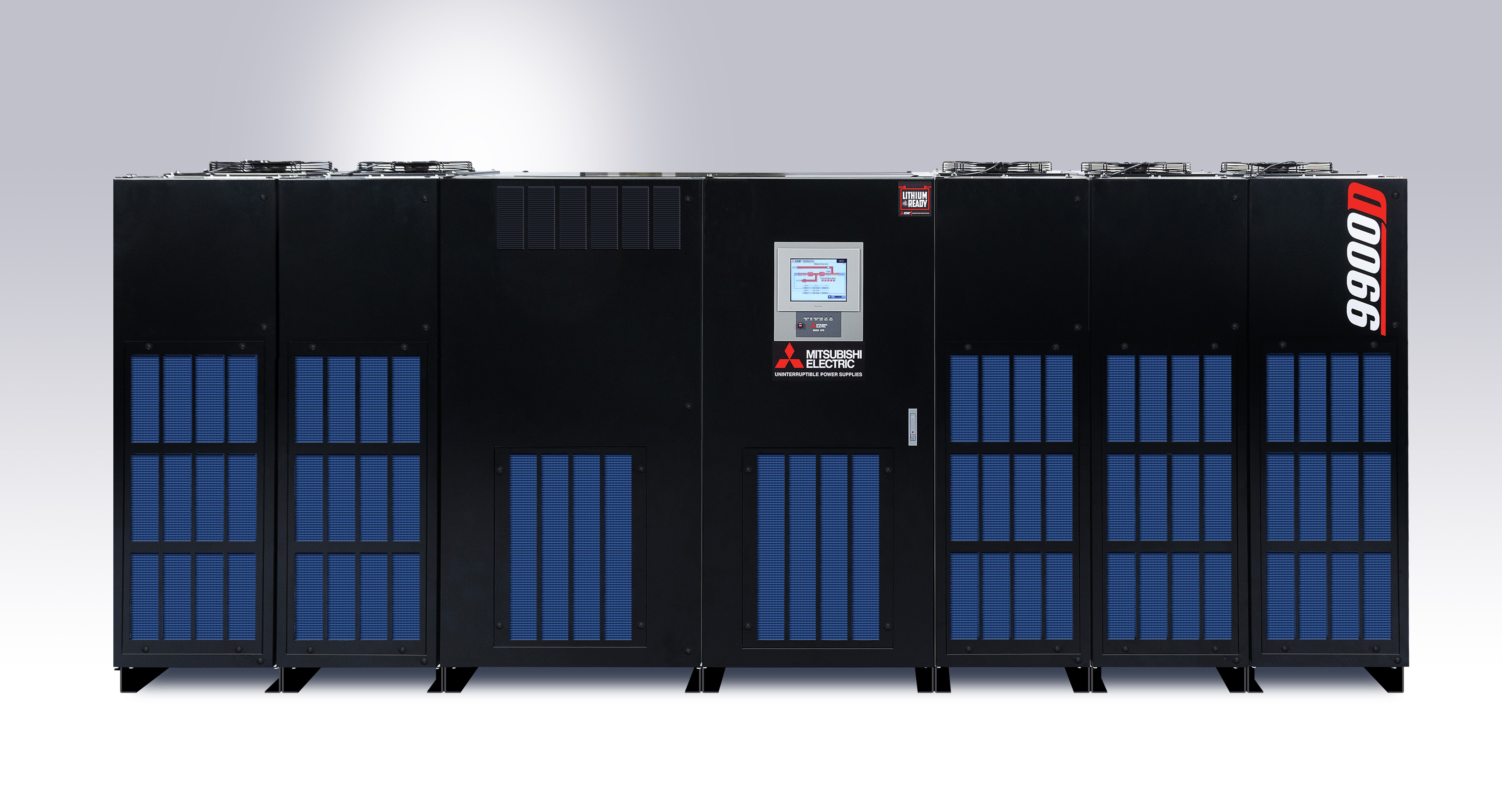 The 9900D UPS from Mitsubishi Electric delivers the highest reliability to satisfy the relentless demands of cloud and colocation data centers.
This system is responsive, shielding from power transients with advanced control and power module redundancy.
The 9900D UPS is significantly smaller than competitive models within its output range, and its efficiency allows you to do more with a single unit than competitors.
This combined reduces grey space, cabling and installation time, and freight costs.
An ideal UPS for data centres, the 9900D UPS delivers:
High power density with just 2/3 the footprint of competitive units
High-speed sampling & switching
Higher operating temperatures at higher altitudes
Expandable UPS via modular design
Advanced 7th Gen IGBTs for increased reliability
New HMI for easier user interface
The 9900D UPS is Lithium Ion, VRLA, VLA, and Pure Lead compatible for greater flexibility.
All the Power. Two-thirds the footprint.The 9900D sets a new footprint standard for hyperscale UPS, generating more white space, so crucial in data centres. While it is a large UPS, it can handle the same load in as little as two-thirds of the footprint, leaving the remaining third be allocated to revenue-generating equipment. The 2000 kVA 9900D also has up to a 40% higher power density than other UPSs, maximizing power output while minimizing grey space for a more efficient UPS. The 9900D is an expandable UPS – so if you reach a point where you require increased backup power, you can add modular units for greater support while still maintaining a comparatively small footprint.
Expandable UPS. Increased Flexibility.
The 9900D is an expandable UPS. Its modular design enables supplemental modules to be added over time as warranted by increasing capacity needs, making hyperscale expansion faster, easier, and more economical. This is crucial in a UPS for data centres, as you can optimize your investment by only paying for the power you need, while retaining the option to grow your UPS capabilities as your business grows.
Enhanced Reliability. Maximum Uptime.Mitsubishi Electric delivers the highest reliability among backup power equipment suppliers. Our robust technology is designed to deliver continuous power in the most demanding environments - and it's not just estimated. The 9900D has a sustained load carrying capacity of 99.9995% of their actual operational history.