09 Mar 2023
Advanced Solutions To Optimise Your Data Centre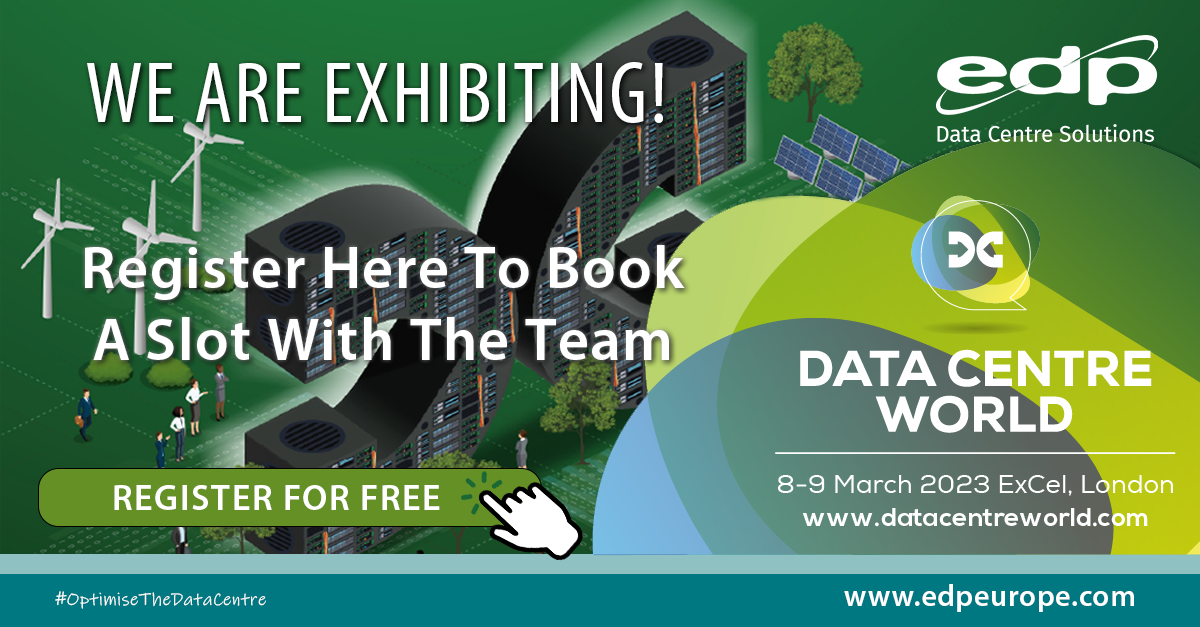 EDP Europe announce their participation at Data Centre World 2023, taking place at London ExCeL on the 8th & 9th March 2023.
EDP Europe is a leading provider of infrastructure solutions and services focused on optimising the performance and efficiency of critical Data Centre white space environments.
At Data Centre World 2023, EDP Europe's Data Centre Solutions (DCS) division will be displaying its aisle containment offering, and EDP Distribution exhibiting other, power, connectivity and thermal management solutions.
With more than 30 years' experience in the Data Centre space, EDP DCS designs, manufactures, and installs bespoke aisle containment systems for use in retrofit, new build and hyperscale projects. Operating out of multiple locations in the UK, Netherlands, and USA, EDP DCS can support its clients across the world.
EDP DCS'S custom engineered Hot Aisle Containment and Cold Aisle Containment systems are designed to be supported from the raised floor or suspended from overhead structural ceiling grids. Modular designs enable customers to scale with growth on demand, with solutions integrating with other critical data, power, and fire suppression services.
Aisle Containment is a recognised solution for optimising Data Centre airflow management and cooling systems. Installed as part of new Data Centre white space fit or as a retrofit solution in legacy Data Centres, aisle containment plays a central role in operational performance and energy efficiency.
EDP Europe will be partnering with Bergvik who will be demonstrating their advanced Iso Floor Data Centre raised floor system. Iso Floor utilises a steel sub-frame that provides greater lateral support and stability, up to 75% fewer pedestals and optimises the floor space enabling up to 25% more equipment placement than traditional pedestal raised floors.
Visit EDP Europe on stand D350 (near the DCW bar) at Data Centre World 2023 to learn more about EDP DCS's Aisle Containment systems and services. Also on show will be further offerings from EDP Europe's Distribution business, including airflow management, power, and fibre connectivity solutions.
Want to save time on your visit to Data Centre World? Pre-book your meeting time slot with our team by completing the form here - https://bit.ly/3Y5BJdo