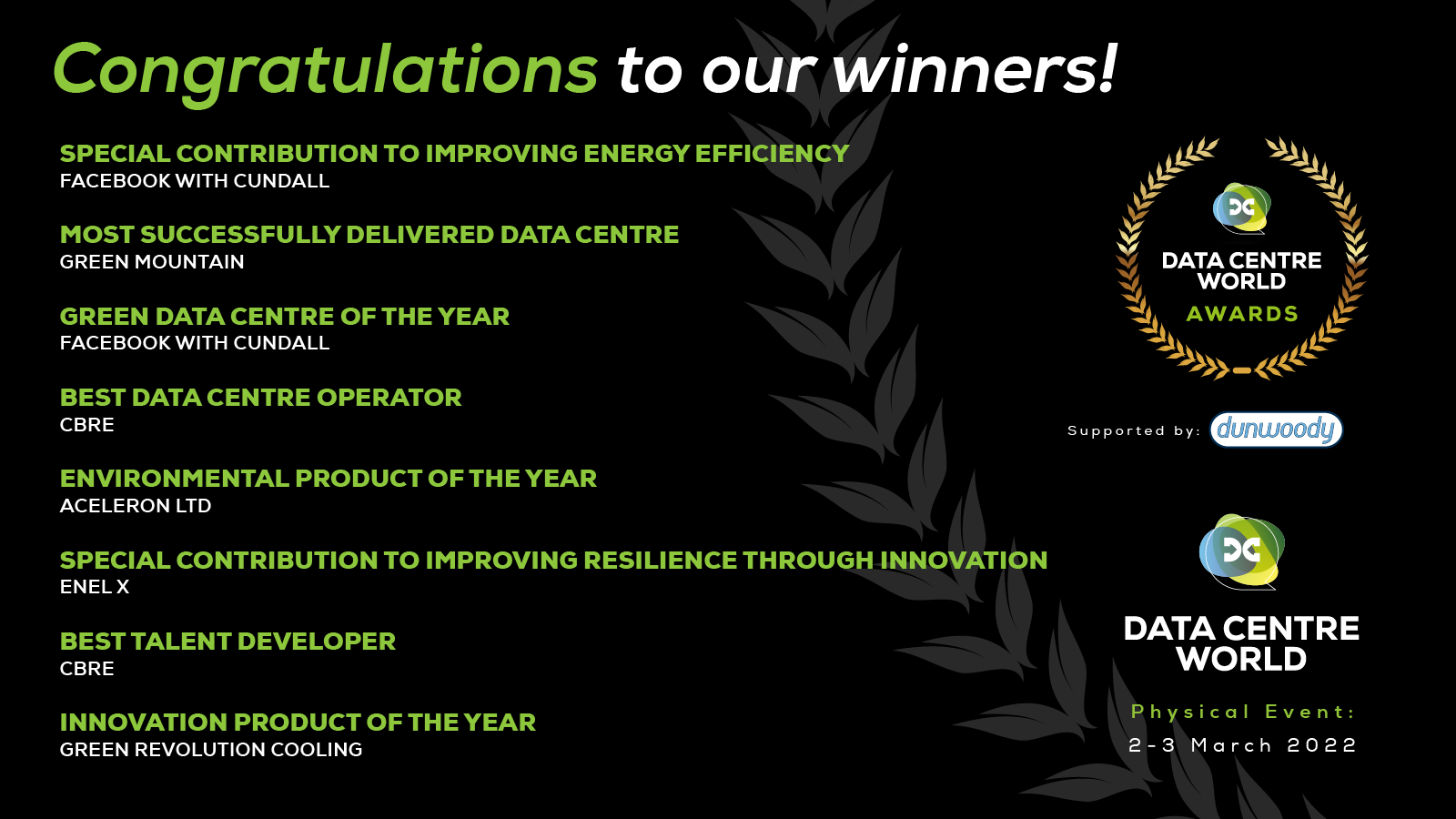 2021 WINNERS ANNOUNCED!
We are delighted to announce the winners for our inaugural event:

SPECIAL CONTRIBUTION TO IMPROVING ENERGY EFFICIENCY:
Facebook with Cundall

MOST SUCCESSFULLY DELIVERED DATA CENTRE:
Green Mountain

GREEN DATA CENTRE OF THE YEAR:
Facebook with Cundall

BEST DATA CENTRE OPERATOR:
CBRE

ENVIRONMENTAL PRODUCT OF THE YEAR:
Aceleron Ltd

SPECIAL CONTRIBUTION TO IMPROVING RESILIENCE THROUGH INNOVATION:
Enel X

BEST TALENT DEVELOPER:
CBRE

INNOVATION PRODUCT OF THE YEAR:
Green Revolution Cooling
This year's categories
Special Contribution to Improving Energy Efficiency
Demonstrated an improvement in efficiency through an approach, product or principle (system design) that delivers a more efficient data centre.

Most Successfully Delivered Data Centre
A project that has by innovation, approach and team work, demonstrated an improved delivery and reduced the total cost of ownership by reducing the time between inception and operation.

Green Data Centre of the Year
A facility that demonstrates how it considers the embedded and consumed carbon in its design and operation to reduce emissions while demonstrating a life cycle approach of recycling, reuse and reduction leading to a zero carbon data centre.

Best Data Centre Operator
A data centre that delivers its SLAs without compromising resilience or performance. The winner shall demonstrate that a continued service and performance was achieved whilst maintaining a legislative and compliance testing programme.

Environmental Product of the Year
A development or new product that improved the environment by either reduction of emissions or reduction of waste (i.e. extension of product life).

Special Contribution to Improving Resilience through Innovation
The winner demonstrates through an approach, new system arrangement or design, where the installation delivers a more resilient data centre.

Best Talent Developer
In the data centre industry, the need to continually develop and grow our resources to meet improving standards and performance remains high. Along with attracting new talent, if we are to meet the growing demands, the winner will need to demonstrate the development / training and retention plan.

Innovation Product of the Year
A development or new product that improved any aspect of the data centre by either reduction of emissions, cost, or waste.
Celebrating Data Centre Innovation and Excellence
We are delighted to have launched the first ever Data Centre World Awards.

Winners were announced at our virtual summit on 7 & 8 July 2021, with an opportunity to get hands on in the winners showcase in our new awards arena at Data Centre World 2022, being held on 2-3rd March 2022 at ExCeL London!
As the world's leading exhibition for data centres, DCW has long been the venue for displaying and exhibiting the best the industry provides, be it service systems or products. With 250,000 subscribers and 30,000 visitors to the shows across London, Frankfurt, Paris and Madrid, the industry uses the exhibitions to share and demonstrate the new and innovative solutions that constantly improves data centres and their operations. DCW wishes to celebrate and recognise these developments and achievements and award those most successful.
These annual awards are given for improvements that change for the better what we can do and how we serve the sector. They are focused on critical industry objectives and therefore represent the highest standard of relevance and recognition. DCW has for many years, alongside Dunwoody LLP's support, showcased best practice through the live 6th generation data centre exhibit. The awards, again powered by Dunwoody LLP's support coupled with a panel of industry experts, continue to showcase and highlight the industry's winners and success stories.
Meet the panellists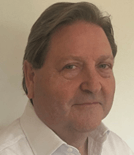 Mike Goodwin | Partner | Dunwoody LLP
Partner at Dunwoody LLP. An engineer committed to improving standards and solution through development, information sharing and innovation. Served for over 20 years on the CIBSE Regional Committee and Council. Involved with design and IT critical facilities for over 35 years.


Sophia Flucker | Director | Operational Intelligence
Director at Operational Intelligence, who offer a blend of consultancy and training designed to help their clients optimise their facility performance throughout the project cycle.

Steve Hone | Industry Standards and Professional Institution | The Data Centre Trade Association
With over 25 years experience in IT communications industry, in 2010 Steve co-founded the Data Centre Trade Association known globally as the DCA. Steve also sits on a number of steering committees, advisory boards and is passionate about driving the adoption of best practice within the sector.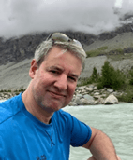 Gavan Mackenzie | Specialist Project Delivery Consultant | sineQN

CEO at sineQN, working with visionary clients and ambitious teams to deliver smart and more sustainable data centre infrastructure, Gavan founded the firm in 2007. Over the last 3 years Gavan has reshaped sineQN to respond to Client demand and concentrate on Development Management.

Astrid Wynne | Sustainability Lead | Techbuyer

Astrid is Sustainability Lead at Techbuyer, chair of the DCS Sustainability special interest ground and represents on the CEDaCI research programme into Circular Economy solutions for the data centre sector.

Sam Bainborough | Global Key Account Director | Vertiv

A mechanical engineer with a key focus on the indirect and Chiller Markets focusing on OPEX and CAPEX with a keen understanding of the TCO and WUE areas of the energy efficiency and power usage.

Adelle Desouza | Founder | HireHigher

From Datacentre infrastructure, to telecommunications to managed services and cloud services and now the founder of HireHigher, I work in both the UK and Australia to drive aspirations and awareness of career and development opportunities for young people. With a passion for the data centre and wider industries I have a passion and a purpose to drive real change, both mindset and in practice as to how we can promote, present and preserve the talent of the existing workforce to future generations.

Neil Grocock | Director of Data Centre Projects | RPS

A Chartered Surveyor & Chartered Project Manager with over 20 years' commercial experience currently specialising in the delivery of critical systems projects including Data Centres, electrical and mechanical services and fire detection and suppression.

Ed Ansett | Data Centre Consultant | I3 Solutions Group

Ed was one of the pioneers of the mission critical facilities industry and has a technical background as a specialist in power systems for critical facilities. He has presented numerous technical papers on critical facilities design, testing and power reliability and is often a key note speaker at data centre industry events.

Michael Winterson | Managing Director Equinix Services | Equinix

During his time at Equinix, Michael held the positions of both Vice President of Marketing and Vice President of Sales, before moving into current role as Managing Director Equinix (Services), where he created the EMEA Business Development team that is now aligned with Equinix's Strategy, Services and Innovation division.

Thomas Wawra | Standards | DCE Academy

Thomas is an entrepreneur with more than 22+ years' experience in the datacenter field and consulting the financial industry. He has been a speaker, organizer and moderator at several international conferences and developed training materials and compliance trainings for financial institutions for the Data Center industry.

Alan Beresford | Managing Director | EcoCooling

Alan is a professional mechanical engineer who has held senior engineering and operational positions within several UK blue chip companies including the food, print and FMCG sectors. Acknowledged as developing new and novel applications for evaporative cooling together with creating the supporting design and performance tools for use by engineers and installers.

Jon Evans | Director | Total Data Centre Solutions

Jonathan Evans began his career in the sector designing computer room in the early 80's. In 2003 he founded Total Data Centre Solutions to advise on all aspects of co-location, particularly start-ups. Jonathan and his team then worked with co-location companies in Ireland, UK, Norway and Luxembourg and recently EcoDataCenter in Sweden.

Paul Blything | Director General | Europgen

Paul joined the board of Europgen in 2004 on a purely voluntary basis, and as like all associations, Europgen is a non-profit making organisations that lobbies in the EU for all the companies involved in the power generation industry.

Peter Betts | Engineering Director | Virtus

Peter is the Engineering Director at VIRTUS. Since joining the team in 2015, he has been responsible for all aspects of engineering strategy, design and commissioning across the entire VIRTUS portfolio. With over 30 years of experience in senior mission critical roles, Peter is fluent in all aspects of engineering design and operations in data centre systems.



Franek Sodzawiczny | CEO & Founder | Global Technical Realty

Franek has extensive experience in every aspect of the property industry, from finance, design and construction to facilities and energy management. His area of expertise is mission-critical environments, having been involved in a myriad of projects across a range of vertical sectors including aviation, telecommunications, IT and manufacturing.
CONTACT THE TEAM ABOUT THE AWARDS:
Sponsorship and General Enquiries